Need to update your eMoney billing information? With our new Manage Subscription settings, it's easier than ever to access your invoices and manage billing information within the eMoney Advisor Site.
Key features include:
A convenient way to make payments.
The ability to update your billing information such as your credit card information and billing address.
Access to past invoices and visibility into outstanding invoices.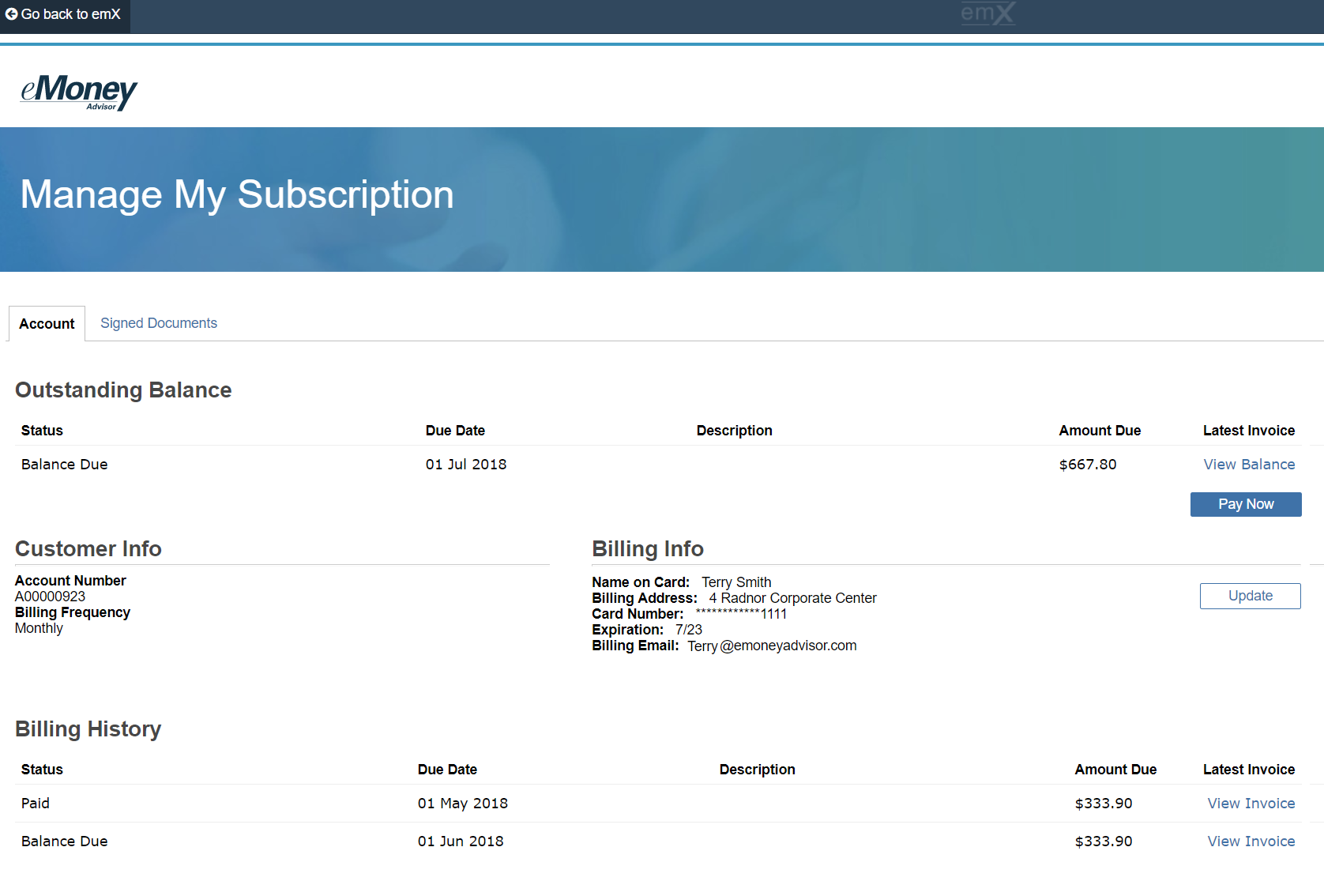 Note: The Manage Subscription option is only available to the Primary Contact of your eMoney subscription.