58% of financial professionals said their biggest marketing challenge is creating or sourcing content that is relevant to their clients, according to a survey we conducted earlier this year.
To solve for this problem, advisors need a solution that assesses the performance of marketing content, how different marketing channels (i.e. Facebook, LinkedIn, etc.) stack up against one another, and levels of engagement across clients. eMoney has developed a solution to answer these questions and more.
Coming soon, Advanced Analytics users who have Advisor Branded Marketing can easily measure the effectiveness of their marketing campaigns with two new charts in Advanced Analytics: Marketing Views by Link Type and Top Marketing Pieces. Using these charts, along with the full suite of charts, allows advisors and office managers a view into content that resonates among clients– across channels and content type. Equipped with this information, you'll be able to optimize the content you release.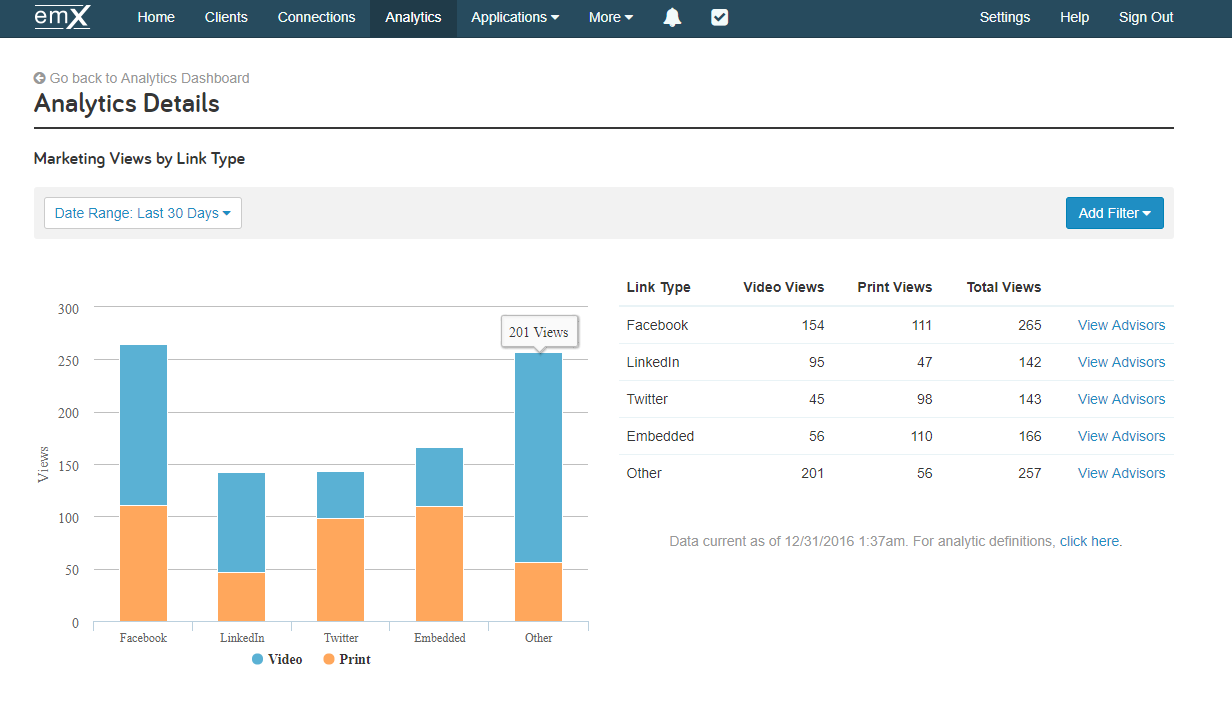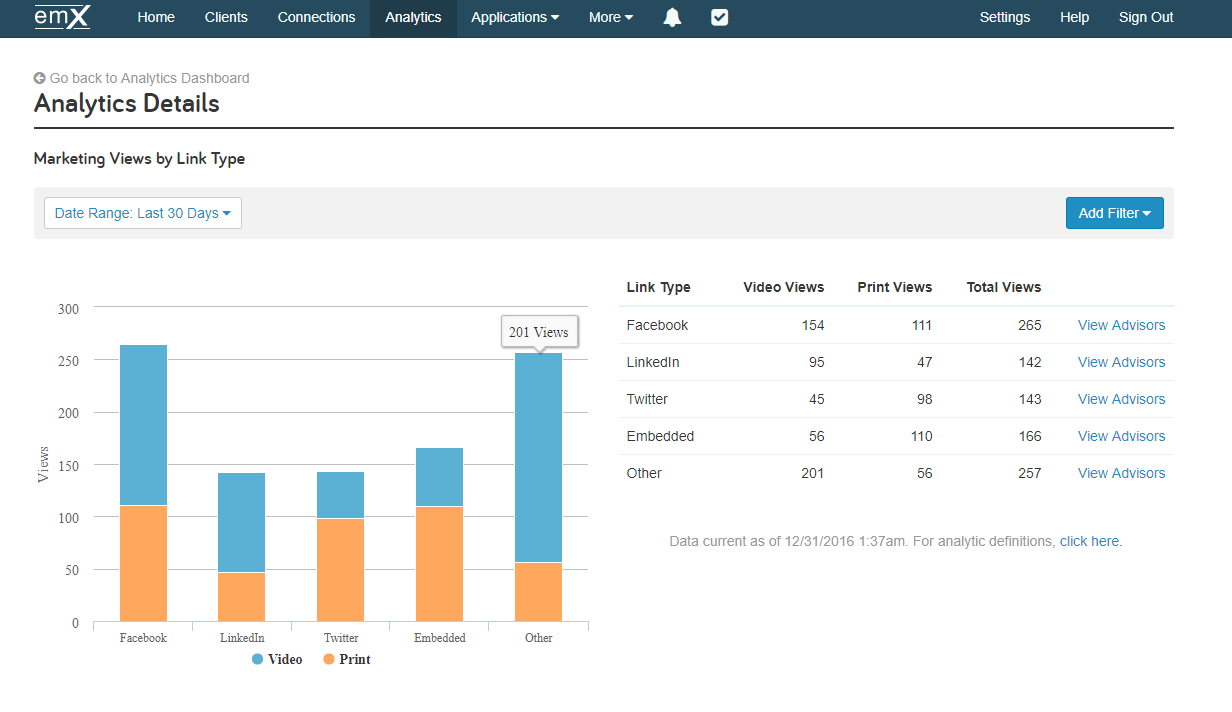 The Marketing Views by Link Type chart gives advisors and office managers the power to analyze the performance of content posted on a variety of channels and decide where to focus your efforts. Advisors can maximize the number of content views by combining data from both the Client Logins Over Time and Marketing Views by Link Type charts. Client Logins Over Time can identify when the majority of your client's logon. Once you find the optimal time and day, you can deliver marketing material through ABM during peak times. Assess performance of content through Marketing Views by Link Type.


Take a look at the Top Marketing Pieces chart to get a ranking of the performance of your content. Now you will be able to tailor your content more to your audience by backing your strategy with data. Solve questions such as, are Baby Boomer clients more interested in topics about estate planning? Or take an alternative approach and get your Millennial clients thinking more about retirement by releasing more content on that topic. Office managers can use insights from the chart to coach your advisors on ways to optimize their marketing content to engage their clients. Equipped with this evidence, advisors and office managers can optimize content topics they need to place on each channel to get more views and create more engagement.
---
Interested in Advanced Analytics? Learn more here.