Has one of your clients ever had trouble locating a new Vault document? Or forgotten an action item you asked them to complete before your next meeting? We know that keeping your clients updated and on-track is one of the most challenging parts of being an advisor.
With these two new Client Site Alerts, you can simplify communications with your client base.
---
Our new Document Shared to Client Alert notifies clients of newly shared files you place in the Vault. That way, they won't miss important information, and you spend less time reminding them to review shared documents. The Document Shared to Client Alert also allows them to quickly locate the new document, with a direct link to its location on the Client Site.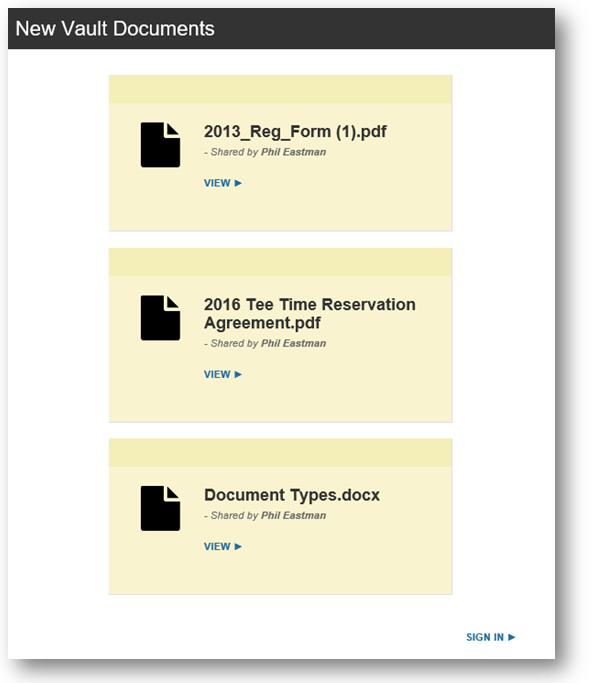 With the Task Assigned to Client Alert, your clients will receive a notification about any tasks assigned to them on their Client Website – keeping them on top of their to-do list, and engaged in their own financial well-being.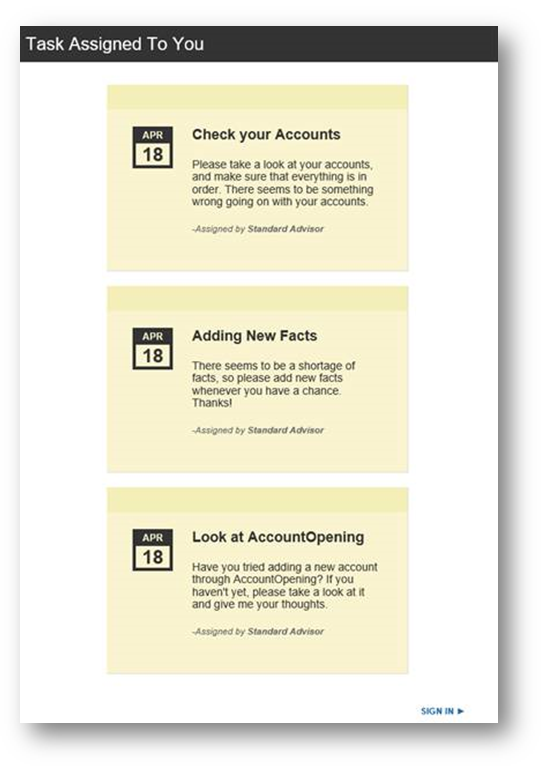 These new alerts will be enabled automatically and bundle any new tasks or shared document notifications, completed within a few hours, into a common email allowing your clients to see everything they need to know all in one place. Of course, advisors or clients can toggle these alerts off so clients will only receive the communications that interest them