This September, we began the process of transitioning our legacy Advisor Reports into charts on our Advisor Analytics platform. These new charts provide deeper insight with filters that allow you to quickly parse your client data. Adding even more visibility, efficiency and opportunity to grow your wallet-share.
This month, we're releasing two new charts to your analytics platform — Insurance Policies by Client and Top Clients by Salary.
New Analytics Charts
Insurance Policies by Client
Does your client have sufficient life insurance? Are both your client and their spouse insured? Answer these questions and more with this chart, designed to provide insight into your clients' insurance coverage.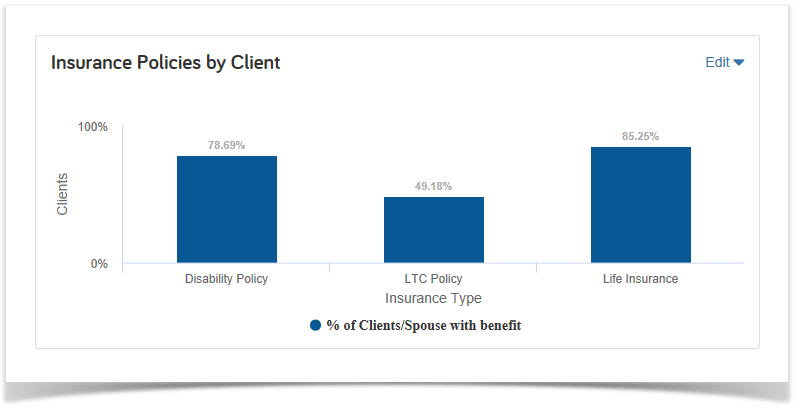 Top Clients by Salary
With the Top Clients by Salary chart, you can quickly assess the potential planning needs of your clients based on their total income. This chart sums the total value of income for your client, their significant other, and any joint income sources.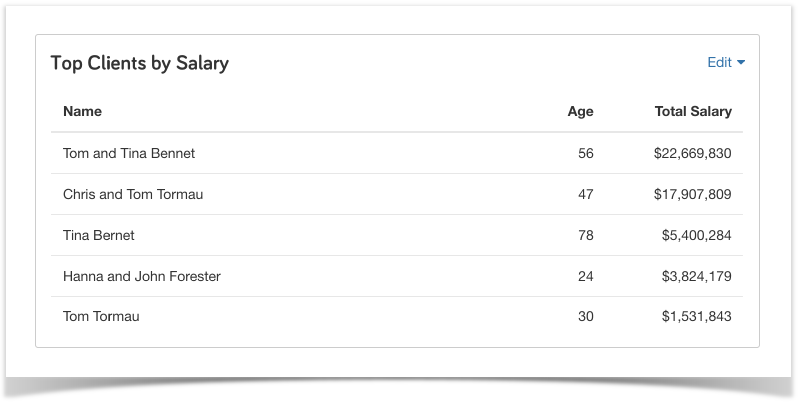 With the release of these new charts, the corresponding Advisor Reports will be discontinued on December 4:
Life Insurance Needs
Long-Term Care Insurance Needs
Disability Insurance Needs
Total Income Report
---
Stay tuned for even more enhancements to your Analytics platform!