Offer even greater transparency into your clients' income taxes with our new Income Tax Base report.
With this report, you can provide your clients with detailed breakdowns of their Capital Gains, Qualified Dividends, and Qualified Business Income (QBI) deductions.
Each type of income is displayed in its own column so you can easily see how they change over time, and have visibility into when events that impact your tax base are taking place.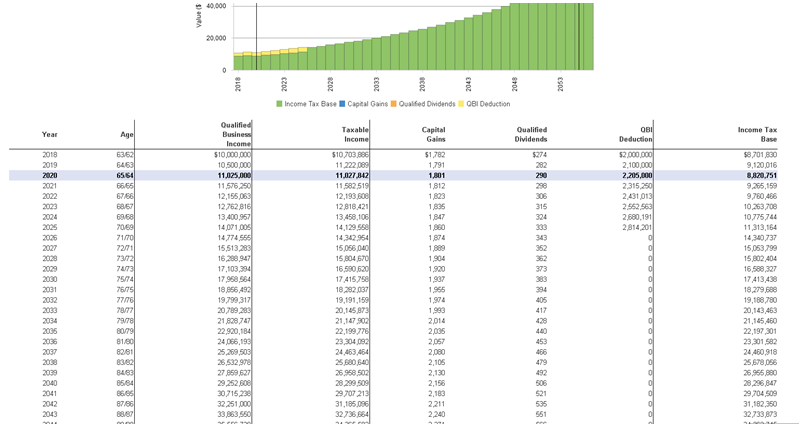 You can also create side-by-side comparisons between your base cases and advanced planning scenarios, and compare Normal Gains & Dividends.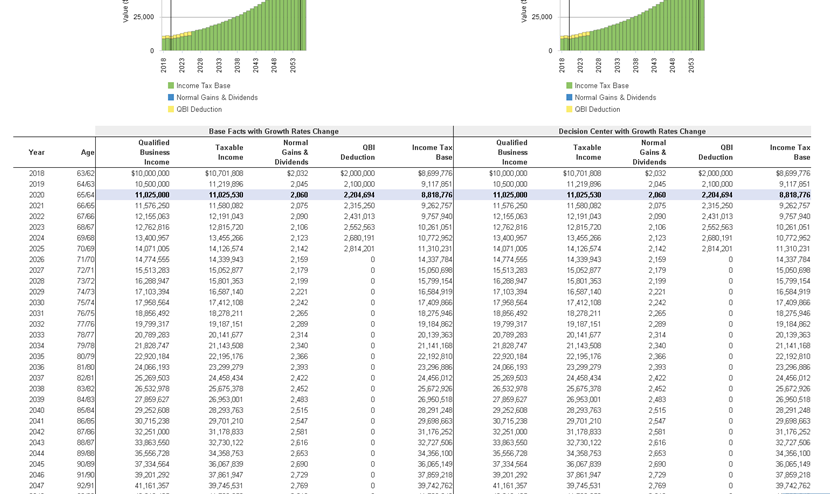 This report is available as a drill-down option within the Income Tax report. To access this new report, go to Reports > Income Tax – Regular Federal Income Tax, and click the column header Income Tax Base.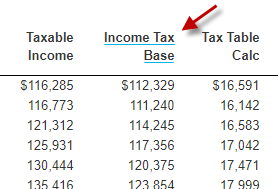 ---
Questions? Give us a call at 888-362-8482 or send us an email.