With the new interactive Frequently Asked Questions (FAQ) module, available in The Knowledge Base, it's easier than ever to find the answers you need. Developed based on your feedback, this interactive document provides answers to the most common questions received by eMoney's Client Services, Financial Planning, and Data Services teams.
With our interactive FAQ, you can get the answers you need more quickly.
Where is the FAQ located?
You can find the Frequently Asked Questions resource page by clicking Help on your advisor navigation bar.

When you click the Frequently Asked Questions link, the interactive resource document will open in a new browser tab.
How does it work?
The FAQ is organized into easy-to-navigate categories like Cash Flow and Reports, Estate Planning, and Monte Carlo. When you click into a category, an expandable list of the most common questions related to that topic of eMoney will appear.
Click the question to expand the answer—it's that simple!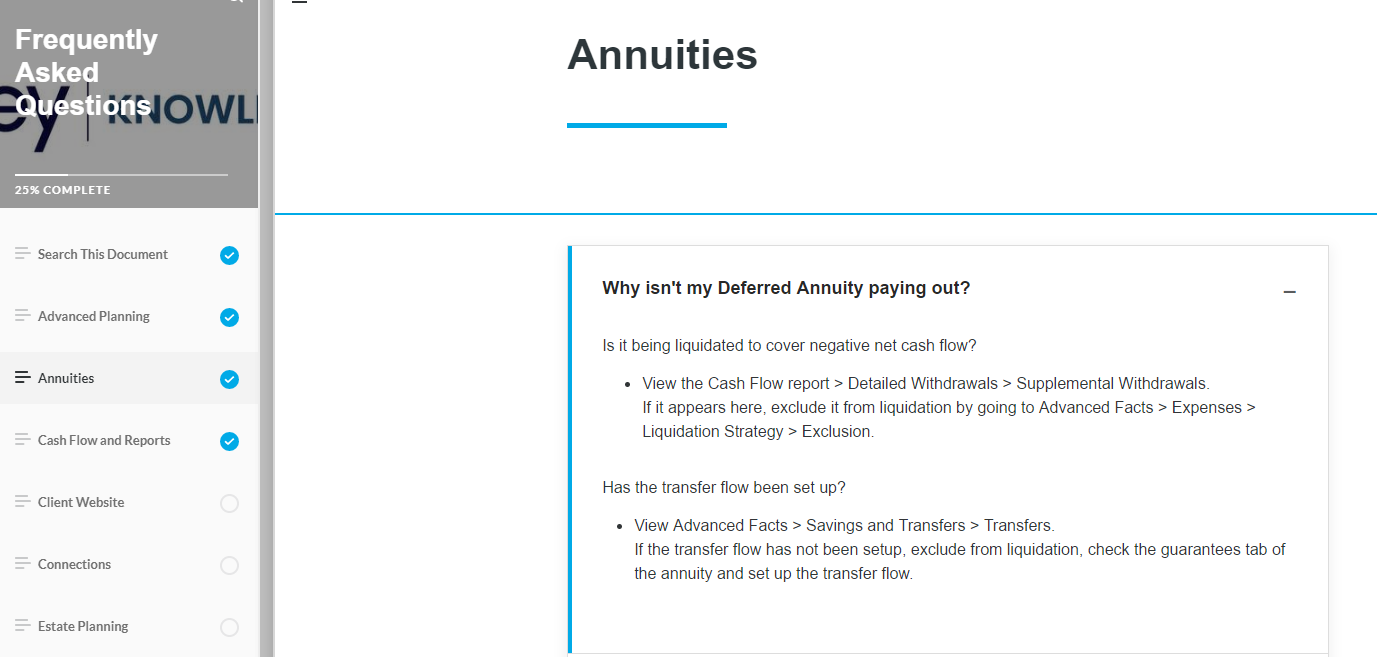 We've also added search functionality to the FAQ so you can easily locate all related questions on a given topic.
Pro tip: When using the search feature, search by keyword—not your entire question. Your keyword will be highlighted in the returned questions and answers. You can then expand the question to find the answer you're looking for.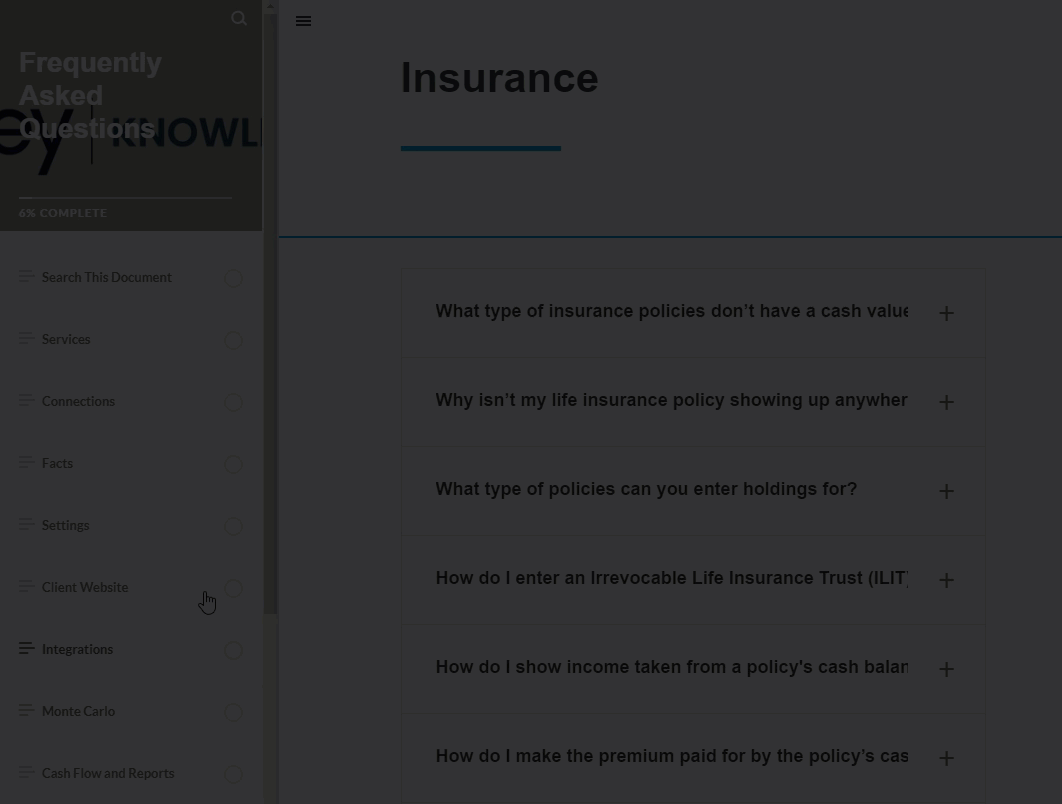 What if the answer I can't find an answer in the FAQ?
We'll continue to grow this document over time to meet the ever-changing demands of eMoney and our clients.
However, this interactive document is not meant to replace The Knowledge Base or our Client Support team for more complex requests. If a quick search of the FAQ doesn't provide the answer you need, look for more in-depth resources within The Knowledge Base, email us, or call us for additional assistance at 888-362-8482.