An increasing number of advisors are leveraging eMoney's business development tools—like Advisor Branded Marketing, Lead Capture, and our new Lead Feed solution—to attract and retain clients.
While growing your business is always a top priority, it can be difficult to keep track of leads with your jam-packed schedule. That's why we've streamlined the process of adding leads to eMoney by adding a new Lead client type.
How Do I Add a Lead?
Previously, only users with the Lead Capture functionality enabled could designate a client as a lead – by adding the contact as a client before adding the lead designation in your Client List.
Now, you can add a lead to eMoney as easily as you can add a client or a sample client. Simply click on Add Client from your Advisor Dashboard and select Lead.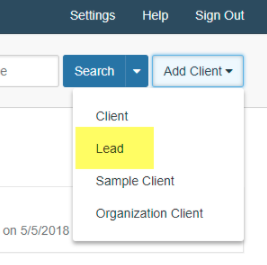 You'll then be prompted to enter the lead's basic biographical information.
That's it!
How Can I Differentiate Between Leads and Traditional Clients?
To view only your current leads, you simply sort your Client List by designation.
With the Client List, you can easily transition clients from leads to traditional clients through the client drop-down menu or client overview drop-down.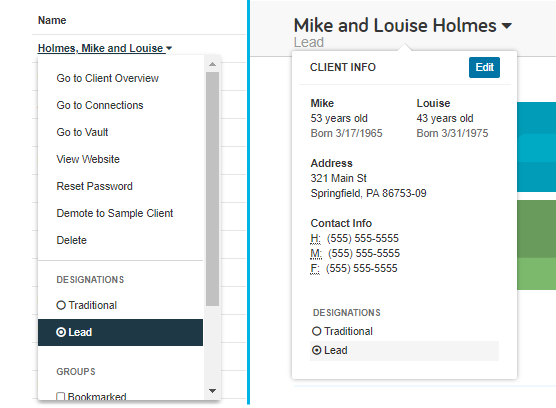 With the new Lead client type, we've streamlined the process of adding leads to eMoney.
---
Questions? Give us a call at 888-362-8482 or send us an email.