This highly requested Vault enhancement allows you and your clients to preview Vault files within eMoney, helping you access the files you need—without having to download them.
With this release, preview becomes the default action when any user selects the following supported file types:
Documents
Excel
PowerPoint
Images
Note: Unsupported file types will continue to download directly when clicked.
Simply click a supported file type within the Vault to initiate the preview modal. Once the preview is open, you can easily navigate through files by using the navigation arrows, or initiate a download by selecting Download the Original File.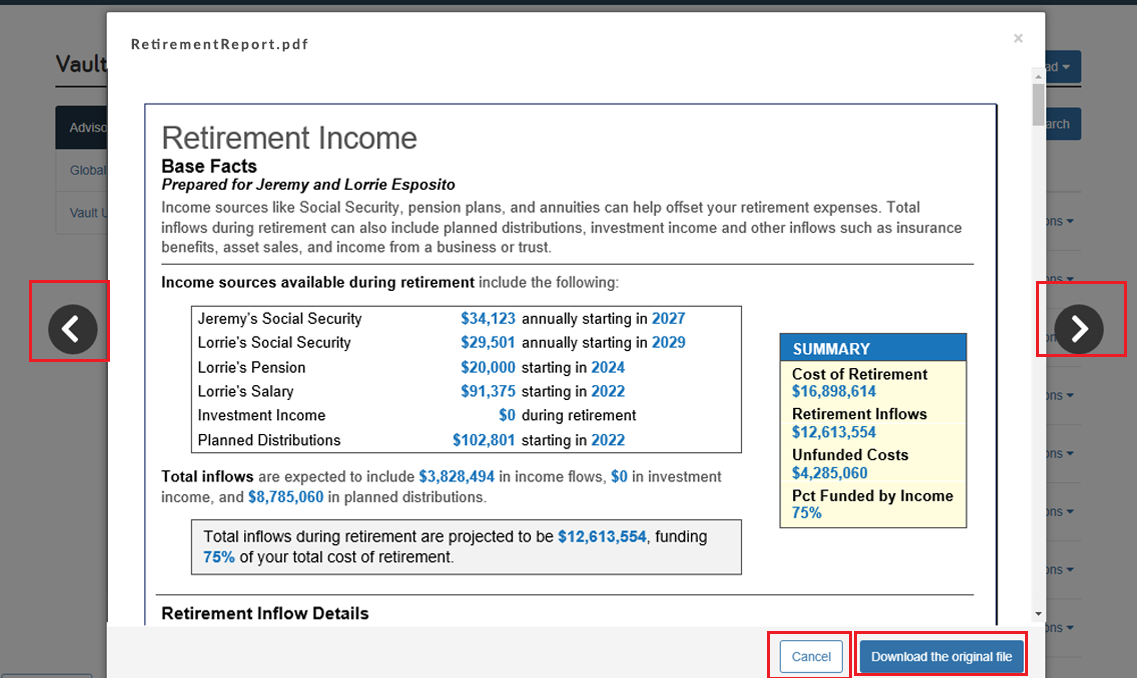 If you navigate to an unsupported or password-protected file, you'll receive a Preview not available message.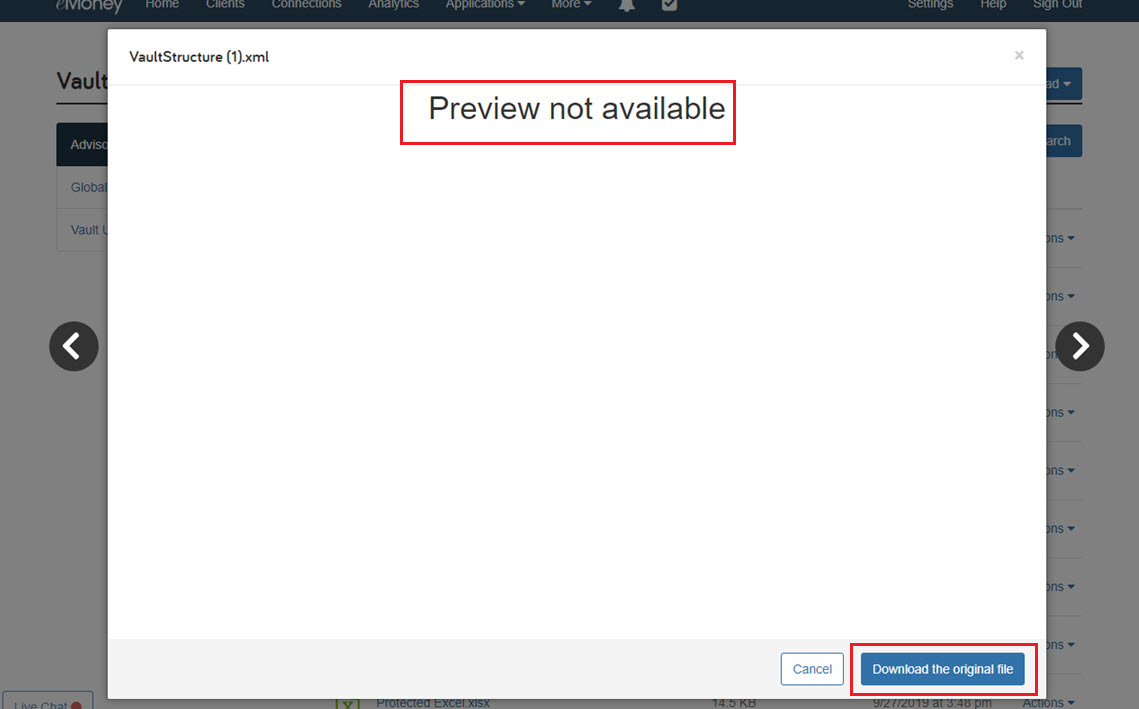 Questions about this upcoming feature? Give us a call at 888-362-8482 or send us an email.