Driven by user feedback, this update provides more flexibility when using tasks and notes across systems.
It starts with a new option that lets you disable the sync of Redtail tasks and notes with eMoney to separate client-facing notes from internal ones, for a chosen client.
To toggle this feature, simply go to the chosen Client Overview and open the Notes, Tasks and Observations menu. Here you'll find a new On/Off checkbox for Synchronize Notes and Tasks with Redtail.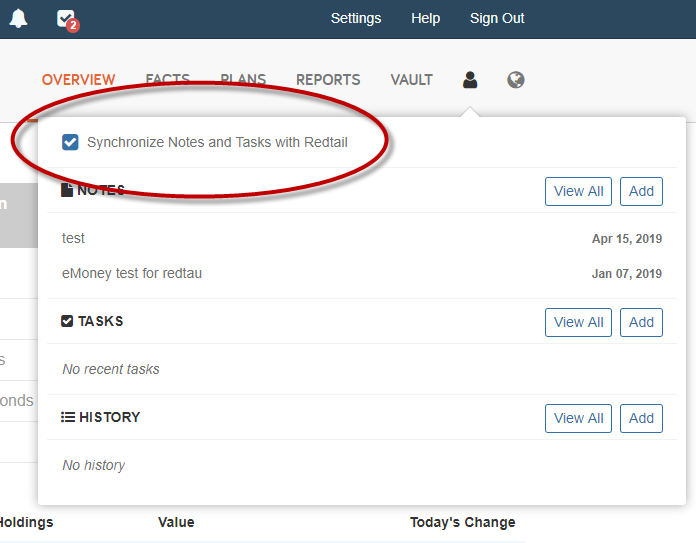 Next, when synchronization is turned on, you'll find a new option to create eMoney tasks for Redtail linked clients.
This update gives you the ability to create a General eMoney Task or assign a task to a Redtail category by using the Category drop-down within the Task creation menu.
Note: Prior to this update, when the Redtail integration was active all tasks were relegated to Redtails tasks.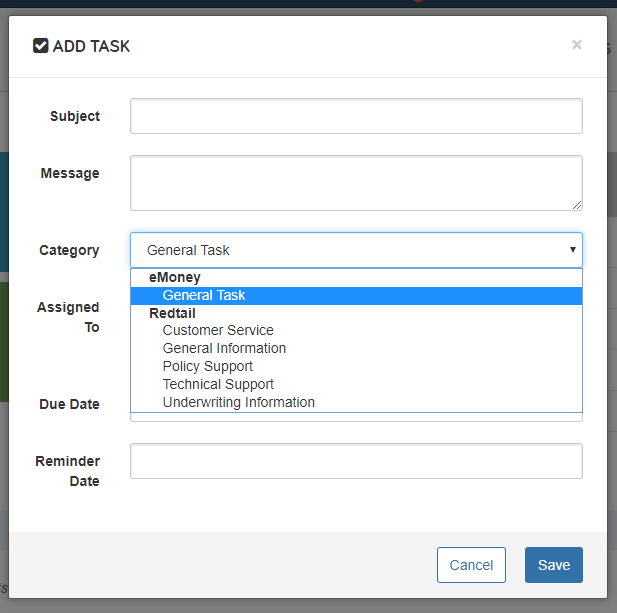 ---
Questions? Give us a call at 888-362-8482 or send us an email.