While not a new investment vehicle, investors are increasingly taking advantage of the tax-treatment of Roth IRAs.
To ensure that the planning process when working with Roth accounts is as efficient as possible, next month we're adding the Contributions tab to Roth IRA accounts. This update will eliminate the need to model contributions via Transfer Flows and all contributions will adhere to the IRS maximum contribution limits. You will see these changes reflected in your Fact Finder, Decision Center, and all Reports that display contributions.
How do I add Roth IRA Contributions?
Navigate to your client's Advanced Facts and open the Investments menu to select Roth IRAs. From here, click into an existing Roth IRA or add a new one. Once you've selected a Roth IRA account, you will see your new Contributions tab between Basic and Beneficiaries. Click on the Contributions tab, then select Add to Schedule.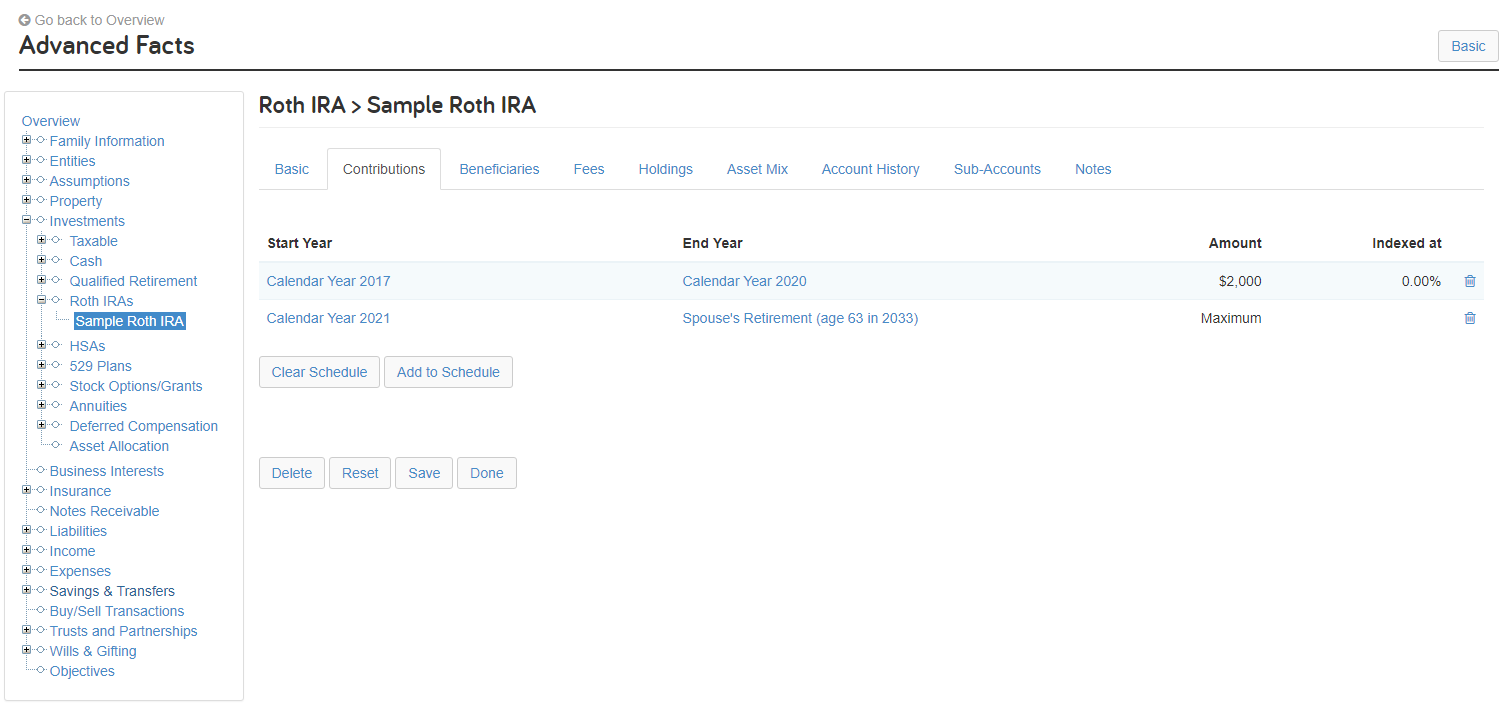 With the Contribution Schedule, you can easily simulate future contributions and changes in contributions over time — all in one place — providing your clients with an even more accurate understanding of their financial future.