We've added one of the most popular feature requests, giving you the ability to set and manage alerts for your entire client base in one click.
With the new Save For All Clients button, we've streamlined the process of managing Client Alert email delivery settings.
Now you can change delivery settings for all clients across a given type of alert, removing the need to manually add the same settings for each client.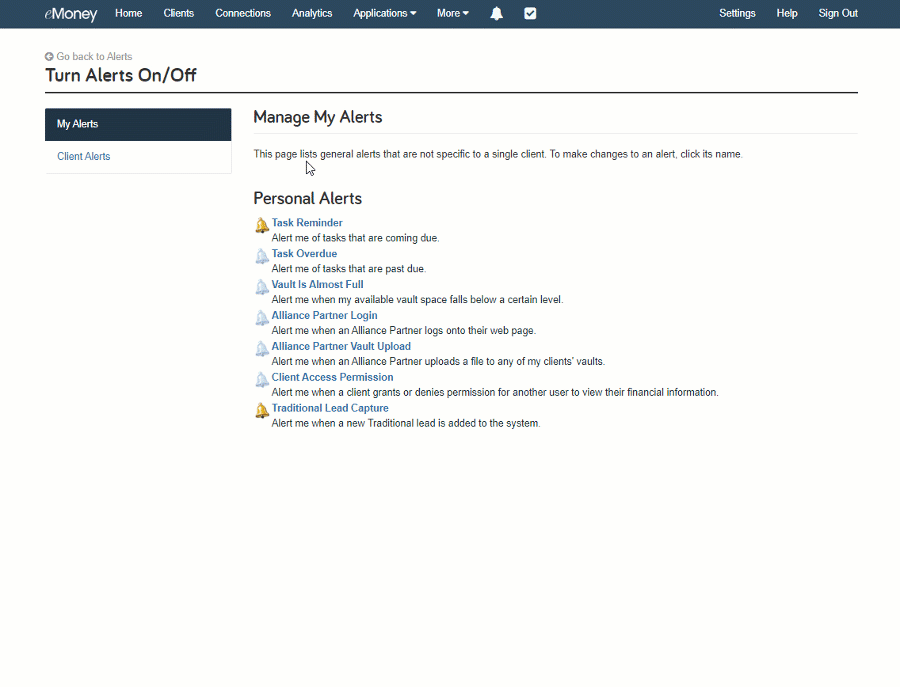 In addition, once an alerts has been selected, a new alert menu makes it even easier to navigate between Alerts.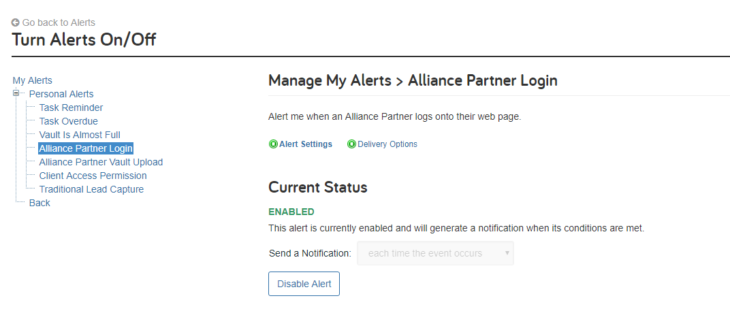 With these updates, you'll have a more intuitive and streamlined process for managing alerts in eMoney.