When it comes to serving your clients, you're working with complex features like planning and aggregation to deliver thoughtful recommendations. So when you run into a question in your eMoney platform, you need answers fast.
The Knowledge Base is your one-stop shop for all your eMoney education needs — and it's getting an update to support you even more efficiently!
So you can access the premium educational content you've come to expect from eMoney with fewer clicks, in a clean and interactive experience.
The updated Knowledge Base features new interactive course work—including quizzes and activities—plus access to all the print and video content previously available.
---
This update will go live the evening of February 19.  If you have any questions regarding this new interface, feel free to send us an email or give us a call at 888-362-8482.
---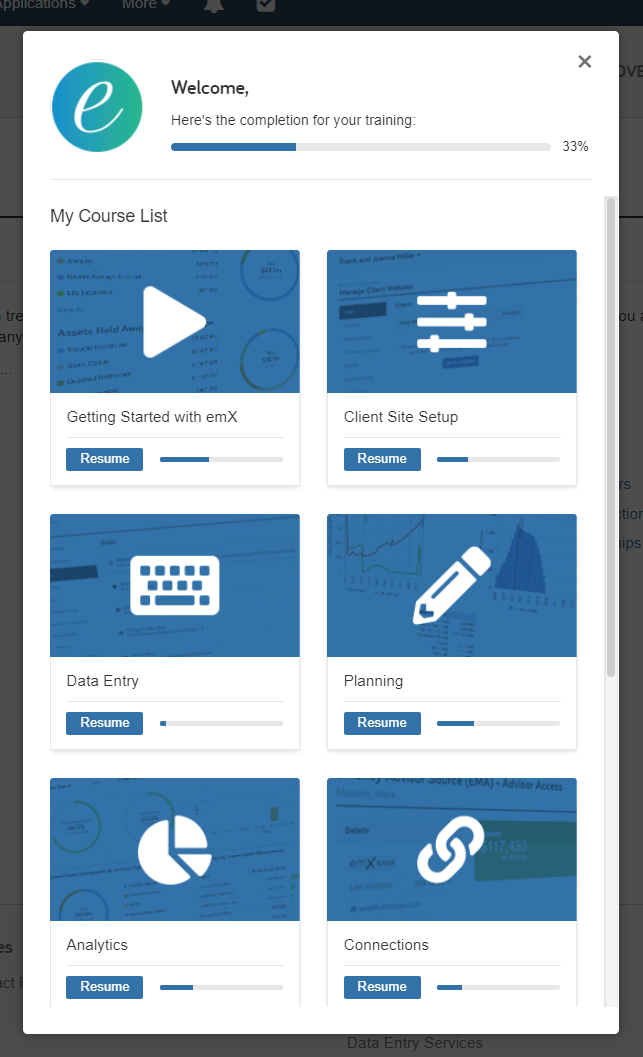 For instance, let's say you add our newest tool, Foundational Planning, to your offering. Once you've enabled your new planning solution, you can simply search "Foundational Planning" in your help menu, and review our list of course work, including new:
How-To's
Videos
User guides
And more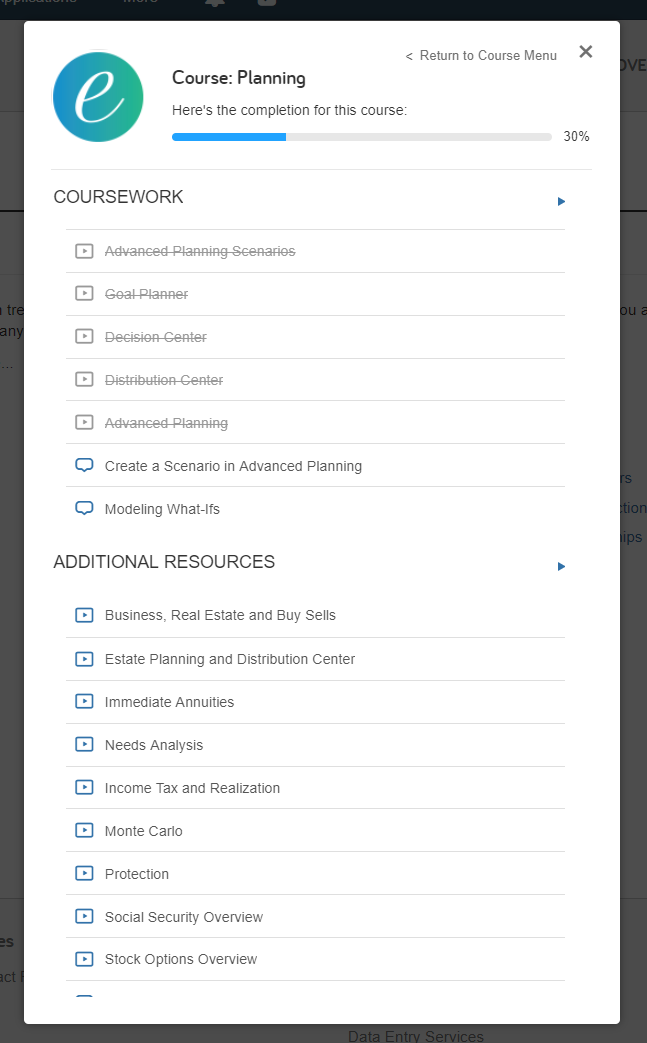 And the new interface will make finding courses much more intuitive, so you can easily search the content you need. Find the content you're looking for more easily with new subject categories now shown in the drop-down.