On March 27, we released the Child Care Tax Credit in eMoney's tax simulation.
This update increased the credits from $1,000 to $2,000. In addition, under this update, the credit amount will be reduced for AGIs above the threshold.
The thresholds also changed from $75,000 to $200,000 for single filers and from $110,000 to $400,000 for joint filers. The sunset date of December 31, 2025, has been applied.
There are two fields which determine eligibility for this tax credit: the birthdate of the child and whether the child is financially dependent.
The child has to be 16 or under by the end of the year for the credit to apply. This is determined by their date of birth. If no date of birth is entered the credit will not be applied.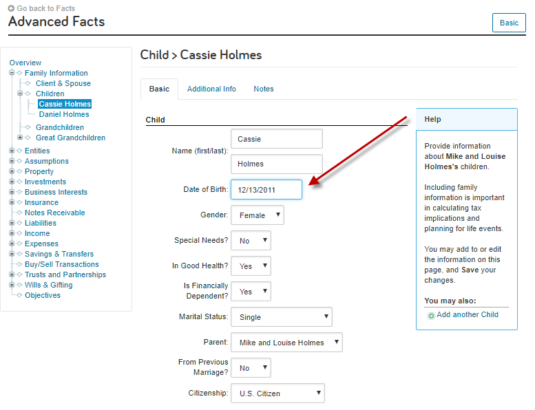 Also, the child must be determined to be financially dependent.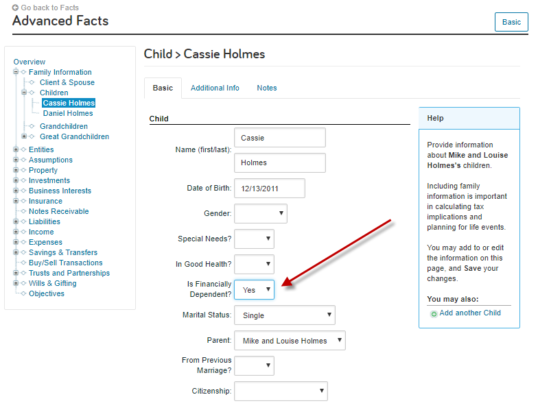 Protip: If the field "Is Financially Dependent" is left blank the default value will be Yes for children and No for grandchildren and great-grandchildren.