The Client Onboarding Tool has made life much easier for eMoney users who are setting new clients up in the system. However, many advisors have clients that aren't tech savvy and who might not utilize the client website.
This has led many advisors to call in and ask us a pretty straightforward question: What's the best way of collecting client information for a client who can't go through Onboarding? The answer is right on the Overview page: Printed Fact Forms.
Printed Fact Forms are documents you can distribute to your tech-averse clients that ask for all the information you'd need to fill out their Fact-Finder. And we mean all the information—our standard Printed Fact Form is 55 pages long! We also offer a much shorter, more concise Preliminary Fact Form for prospects and clients with less financial holdings and assets.
To access these documents, scroll down to the bottom of your Overview page. You'll find a "Printed Fact Forms" link located under "Resources."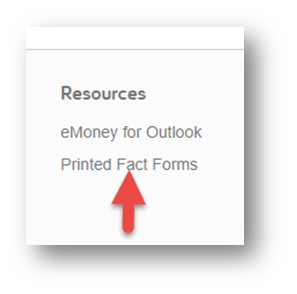 You'll then be presented with three options: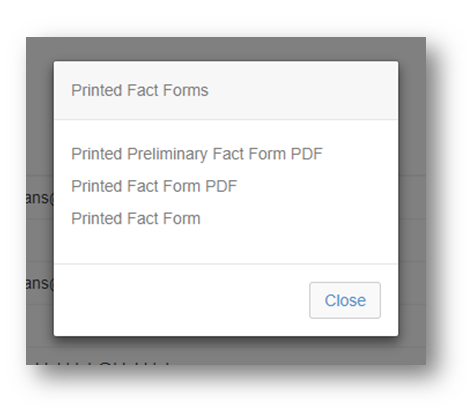 We offer our 55 page Printed Fact Form in both PDF and Microsoft Word formats in case you'd like to make some edits to the document before distributing them to your clients. Clicking any of these links will trigger an automatic download and you're all set!