eMoney has a number of comprehensive tools that can be used to calculate a client's life insurance need. One best practice when working with life insurance is to model a premature death scenario to stress test their current life insurance,
This can be done using a what-if in the client's Plans area by creating an Advanced Plan and making changes to the Retirement and Death Assumptions in the Pre-Mature Death – Client What-If.
Next, you'll want to apply it to the Life Insurance reports showing your client the outcome if they were to pass away unexpectedly. The Life Insurance group of reports contains several sub-reports, such as Gap Analysis, Survivor Costs, Survivor Assets and more.
At the top of each report, there is a drop-down menu that allows you to apply any of the What-If events. The Costs vs. Resources report allows you to show the client the total costs that their surviving spouse would accrue in the event of their death and how much of those costs their current resources will cover.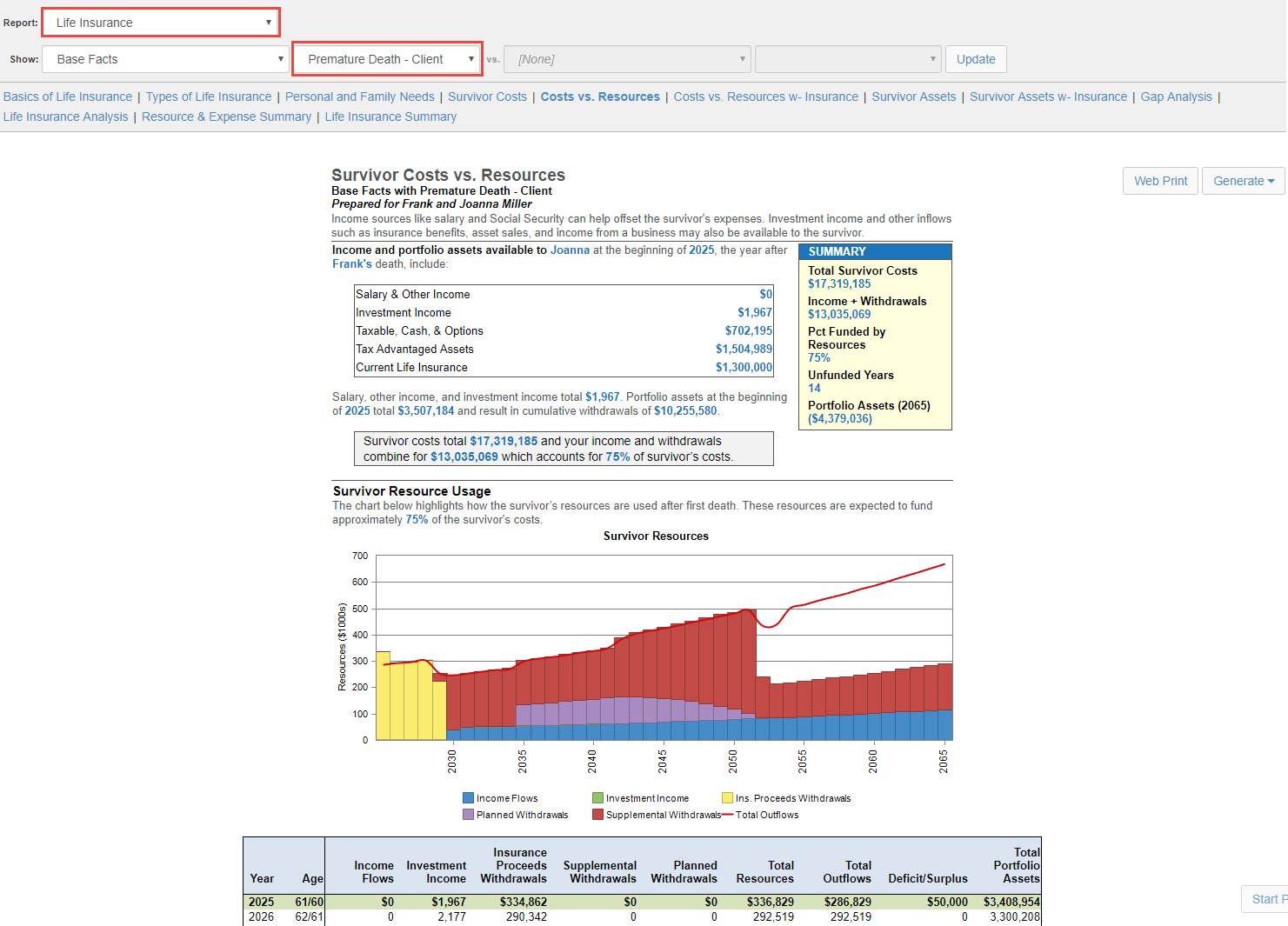 The most popular sub-report in this suite is titled "Gap Analysis." This will look at any funding gap that may be present due to the surviving spouse not having enough resources to meet their cost. It will then calculate the amount of additional insurance that would close that gap and show the client the difference in cash flow.
Using these reports effectively can create an impactful moment for your clients where they realize just how important being properly insured is to their loved ones.
– Mikaela Rhoads, Live Training Specialist