Support users play an important role in keeping eMoney and your practice running smoothly. Whether they are building advanced planning scenarios, setting up the Client Website, or performing data entry these users will need to have access to your clients. Sharing Rules let you share all or some of your clients to other eMoney users with just a few clicks.
Allowing you to effortlessly divvy up the responsibilities with your team and add efficiencies to your office. While Alliance Partners allow you to provide your clients other professional contacts with access to the eMoney Vault. Sharing your clients is a seamless way to share client information with others involved in your clients' financial lives.
Sharing Rules
Sharing Rules should be set up by the advisor to share clients with other eMoney users- they can be part of the firm or outside. The advisor has the option to Share All Clients, add Private Clients, and set up Individual Sharing Rules. Next time they log in they will be able to see and manage your clients in the Clients tab on the top Blue Navigation Bar.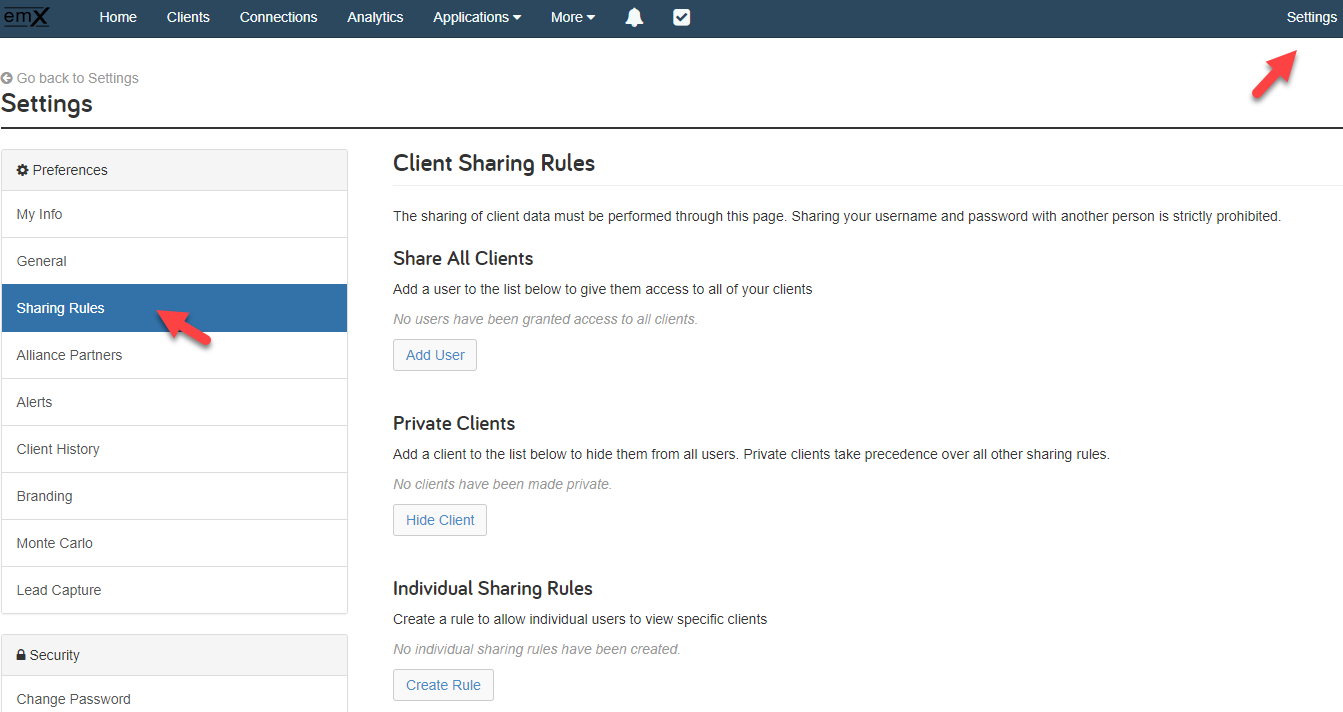 ---
Alliance Partners
Create Alliance Partners when you want to give your client's other professional contacts access to their Vault. This access can be controlled at your discretion and require the client's approval. One example would be providing a CPA access to a clients financial reports and statements in preparation for tax season. You can specify the level of functionality and limit their Vault access by selecting which folders and files they can see. You can also choose between Read Access, Read & Upload Access, and Full Access. Full Access allows the Alliance Partner to delete items from the Vault.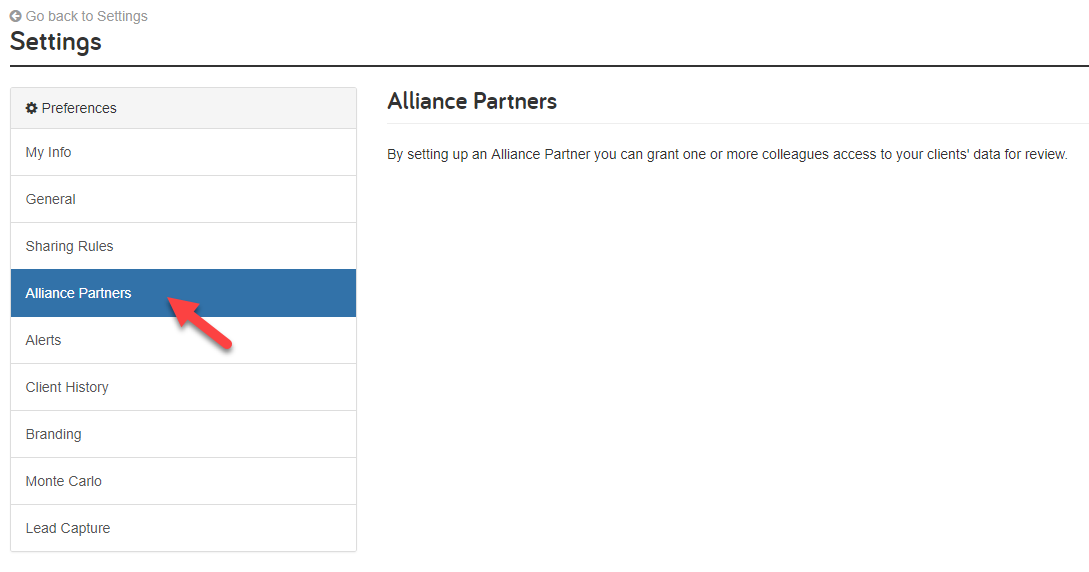 ---
Best Practices
Designate other users in your office as delegates when setting up Sharing Rules. This will allow them to manage the Advisor Connections and send Client Website invitations.
If you have yourself entered as a client you can add yourself as a Private Client in the Sharing Rules so other users cannot see your personal financial information.
You have the ability to customize which reports the Alliance Partner has access too.
Typically we do not recommend providing 'Full Access' of the Vault to Alliance Partners as they would be able to delete documents in the Vault.