At eMoney Advisor we like to make things convenient for you and your clients – including meetings. Face-to-face reviews aren't always easy due to busy schedules and summer weather. Our Screen Sharing feature provides a solution for clients who can't make it to the office.
Getting Started
From the Advisor Side: You can start the Screen Sharing session from the advisor side or the Client Website. The 'Share Screen' button is easily accessed because it will always show up in the bottom right corner of a Client Overview. Once you select the client you would like to share screens with, click 'Share Screen' to begin. Starting the session from the advisor side will allow you to show the client the Interactive Planning Tools, Reports, and Basic Facts. Our system automatically removes the Navigation Bar at the top of the page to protect the privacy of your other clients.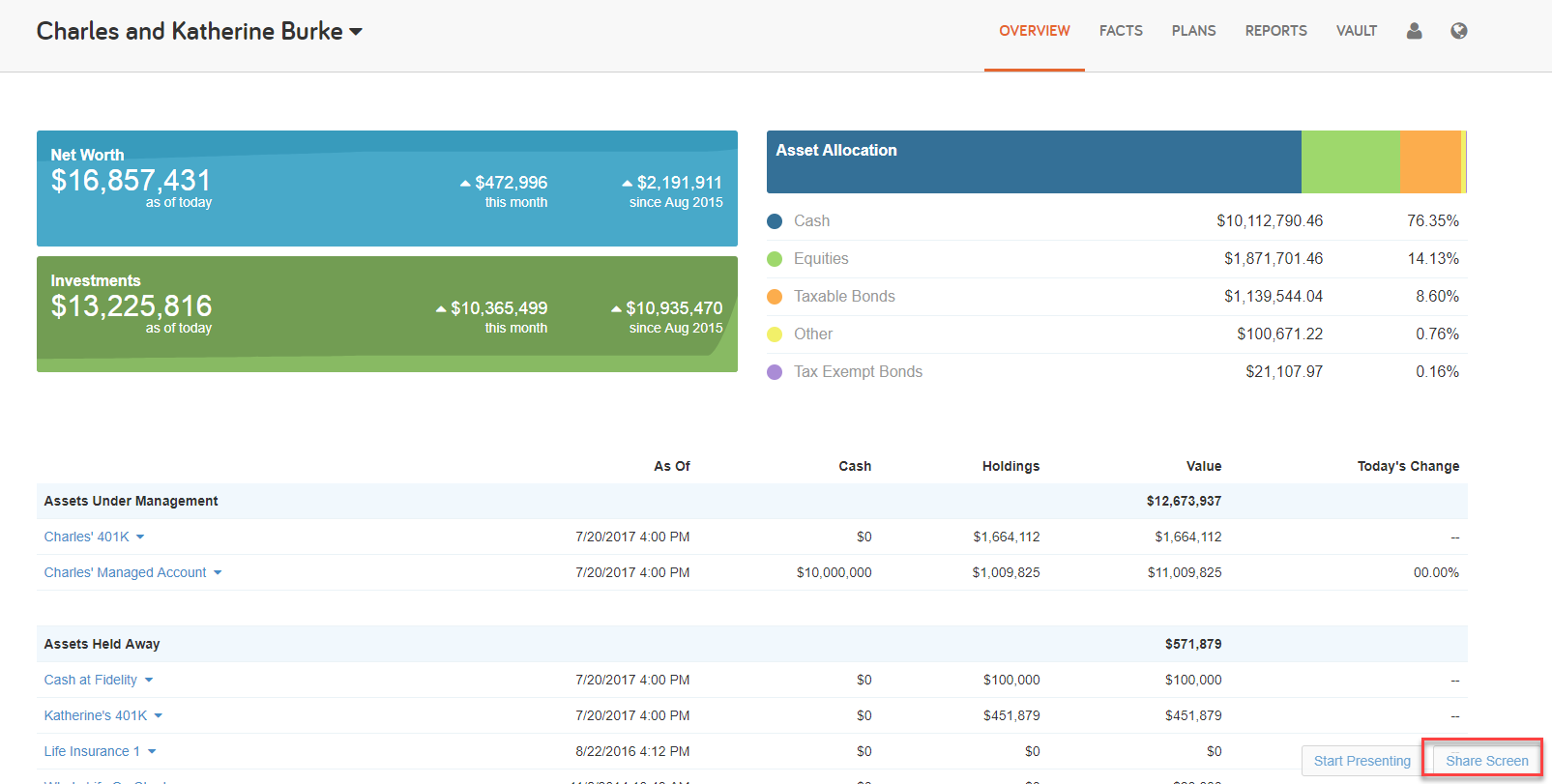 From the Client Side: The second option is to start the Screen Sharing session from the Client Site, which must be done by the advisor. This method is perfect for troubleshooting the Client Website. You can walk them through the Client Website which makes it simple to assist your clients with connecting their accounts and setting up budgets.

Join the Session
You will then be provided a code to give to your client via phone or email. A Client Website is essential to the Screen Sharing process, so make sure you have already sent out a Client Website invitation! Your client will log into their website and click 'Join Screen Sharing' at the bottom of their page under 'Resources.' Once the client enters in your code, they can see your screen within eMoney.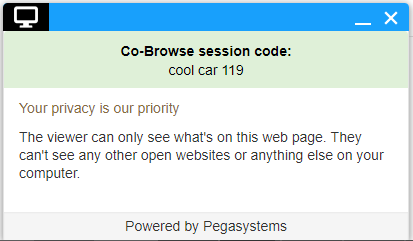 Best Practices
If you want to show your client a presentation, make sure you have one ready in the 'Reports' tab under 'Presentations.' You will need to click 'View Online Presentation' to present it to your client. Anything that is not on eMoney will not be shown in the Screen Sharing session- so you won't be able to open a presentation that has already been downloaded.
---
If you run into any technical issues with our Screen Sharing feature, please reach out to Client Services team and they will be happy to answer your questions. They can be contacted by calling 1-800-362-8482.