Day One Recap
Summit Opening
Susan McKenna, the new eMoney CEO kicked off our ninth annual eMoney Summit with excitement and enthusiasm! She shared insights about Bridging the Gap—between your services and expertise and the experience consumers want. With a focus on bringing more plans to more people, we shared new research and actionable insights to help financial professionals identify new opportunities.
Drum roll, please…
eMoney now serves more than 100,000 Financial Professionals! All 100,000 of you share the same goal—to help people talk about money—and we are so grateful for your loyalty and trust throughout the years.
In honor of our 100,000 user milestone, eMoney will be making a donation to an organization selected by our Summit attendees! Attendees have until Tuesday, October 18, at 11:59 p.m. ET to vote for a charity of their choice (an email will be sent to attendees Tuesday morning with a reminder link to vote).
If you are a current Summit attendee and looking for a refresher, or you weren't able to attend this year, keep reading for a full recap!
Bridging the Gap: Proprietary Research on What Consumers Expect
Matt Schulte, Head of Finacial Planning at eMoney shared highlights of the support beyond the platform that eMoney provides to advisors. He leaned into the theme with a bridge analogy: "Like a bridge, in order to shift with the industry, you balance the force of tension and compression, the pull and the push, to achieve the strength and stability necessary to move confidently into the future." He outlines the five forces pushing the industry towards change: Increased regulation, the need to provide the holistic planning that clients prefer, the wealth transfer, the shifting needs of an aging client base and the use of financial psychology in the planning process.
Matt then introduced Dr. Emily Koochel, to share the research and insights gained through proprietary research conducted from April to August of this year. Emily highlighted where advisors and consumers stand on several topics such as defining and understanding preferences, financial guidance and resources.
We learned 88 million households are seeking financial advice that contains some degree of a human element. Many of these consumers are looking to optimize their financial decisions and have investment guidance. So why is it that people are hesitant to work with someone? We found lack of confidence to be a major consideration, in fact only 39% of consumers were confident enough to achieve their financial goals and 49% use negative words to describe their situation. Additionally, consumers are seeking peace of mind and confidence and the enablement to make meaningful changes to their financial lives.
Emily ended with the reminder that technology not only offers the opportunity to scale your services and enable your client, but it can also act as guide to help navigate important client conversations.
---
eMoney Product Roadmap & Vision
Tom Sullivan, head of Product at eMoney, kicked off the Product Roadmap and Vision presentation by sharing how we work to bridge the gap to create efficiency so you can scale your practice while maintaining your high level of service as an advisor. Tom shared eMoney's four core value-drivers: –
Financial Planning
Aggregation
Financial Wellness
Professional Services
We also heard from other leaders on the product team, including Ricky Illigash, Director of Product Management, to add more detail about how eMoney is innovating within the four pillars of the product:
Scaling financial planning across your business
Elevating planning capabilities
Facilitating you taking across action in the planning context
Tracking and conveying value to your client
Ricky also shared our planning roadmap and how we continue to focus many of our future enhancements on the Decision Center, our widely used interactive cash flow-based planning experience.
Chad Porche, VP of Product Innovation, joined the stage to share updates on update on Incentive, eMoney's financial wellness solution application currently available to retirement advisors. Chad dives into all the benefits the app offers to help clients and advisors work together to view their full financial picture.
---
Product Experience – including Live Q&A in Product Experience
Questions were flying at Monday's live Product Experience Q&As, where eMoney's Head of Product, Tom Sullivan, and Director of Product Management, Ricky Illigasch, fielded your most pressing questions about our current offerings alongside with members of eMoney's Product, Training, and Financial Services teams.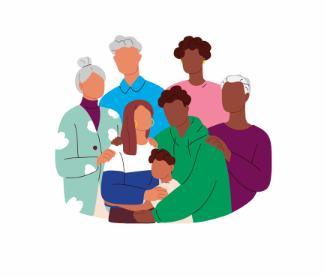 ---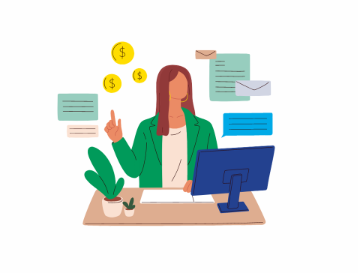 Optimizing your Process Breakouts
Monday afternoon was dedicated to eMoney breakout sessions that fall into the category of Optimizing Your Process. Attendees chose from six different sessions including Enhancing Engagement Through the Client Portal, Creating a Complete Financial Picture, Understanding and Maintaining Connections, and more. Attendees had the ability to earn up to 3 CE credits if all six sessions were attended.
---
Digital Empowerment: A Structured Approach to Technology to Drive Business Forward
Tricia Haskins, Head of Integration Solutions at Fidelity Institutional, posed the age old question, "what technology should I be using?" in her session, The Digital Empowerment. Historically, the wealth management industry has been slow to embrace technology. Tricia shared that firms prioritizing their technology pre-pandemic grew at a faster rate than those who were forced to invest in technology to survive Covid-19. Tricia went on to share the Digital Empowerment framework that firms can use to technologically adapt to the need of their clients.