The Frequently Asked Questions (FAQ) module, available in The Knowledge Base, is an interactive document that provides answers to the most common questions received by eMoney's Client Services, Financial Planning, and Data Services teams.
We've recently added Account Management FAQs to help you manage and update your eMoney account. They'll provide you with contact information and next steps for all your Account Management needs.
Where is the FAQ Located?
You can find the Frequently Asked Questions resource page by clicking Help on your advisor navigation bar. When you click the Frequently Asked Questions link, the interactive resource document will open in a new browser tab.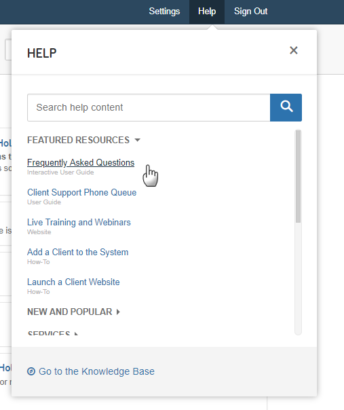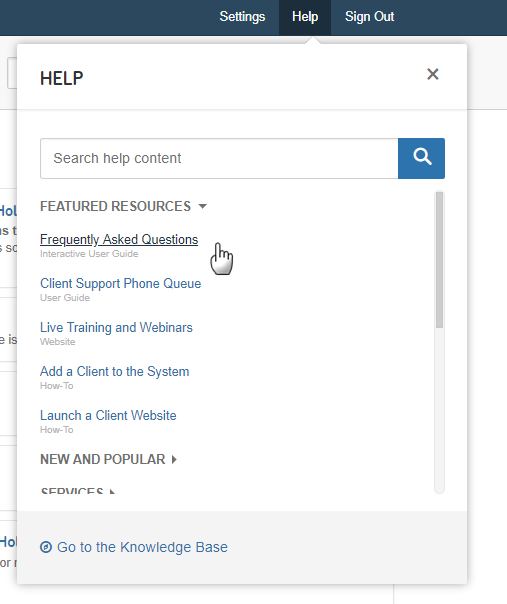 Account Management Requests
When making changes to your account, such as adding a license or changing your contact information, you'll need to send an email request. The Account Management FAQs ensure you send your request to the right eMoney team and include the necessary information in your email for a quick solution.
To view Account Management FAQs, click into Account Management. A list of the top requests will appear, and you'll simply click the question to expand the answer.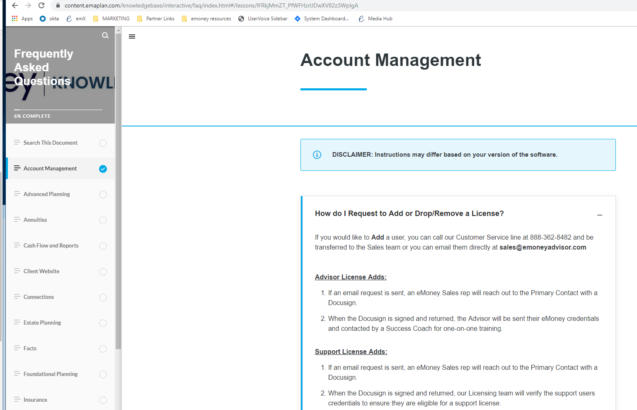 Account Management FAQs include how to:
Add/Drop a License
Update Contact Information
Transfer a Client
Change Your Broker Dealer
Update Your Disclaimer
To learn more and to view the full list of FAQs, check out the Account Management FAQ page.