With the eMoney Client Portal, you can offer your clients spending and budgeting tools to build monthly spending budgets while also tracking their spending habits on connected transactional accounts.
But because clients can make their spending transactions private, it's sometimes tricky for the advisor to help troubleshoot issues in this area of the platform.
That's why we've put together a helpful client-facing user guide that you can share with your clients, and created interactive FAQs that you can access in the Help section of your advisor site.
With these resources, you can become more familiar with the capabilities within the Client Portal and be prepared to answer your clients' spending and budgeting questions. Check out some of the FAQs below.
What is an auto-budget and how does it get created?
The system will automatically create a budget based on your average spending from the previous six months.
Please note, the averages will be inaccurate if you have less than six months worth of spending history. However, once the budget is generated, your client can adjust the dollar amount for each budgeted category.

How far back will transactions populate for my connected accounts?
Connected account transactions depend on the type of connection and the financial institution. Not all connections pull transactions—some only allow the past 30-90 days, while others allow access to a few years of past transactions. Although a connection may not populate past transactions, it will import and keep new transactions moving forward.
Can I tell the system to re-categorize many of the same transactions?
Yes, by setting a Rule. First, click the blue category name to select a new category, then check the box under Rule to always update transactions that contain […] with the description and category above.
You can set more specific guidelines on the Rule that will only apply if the dollar value is between a certain amount or if the date is between certain days of the month.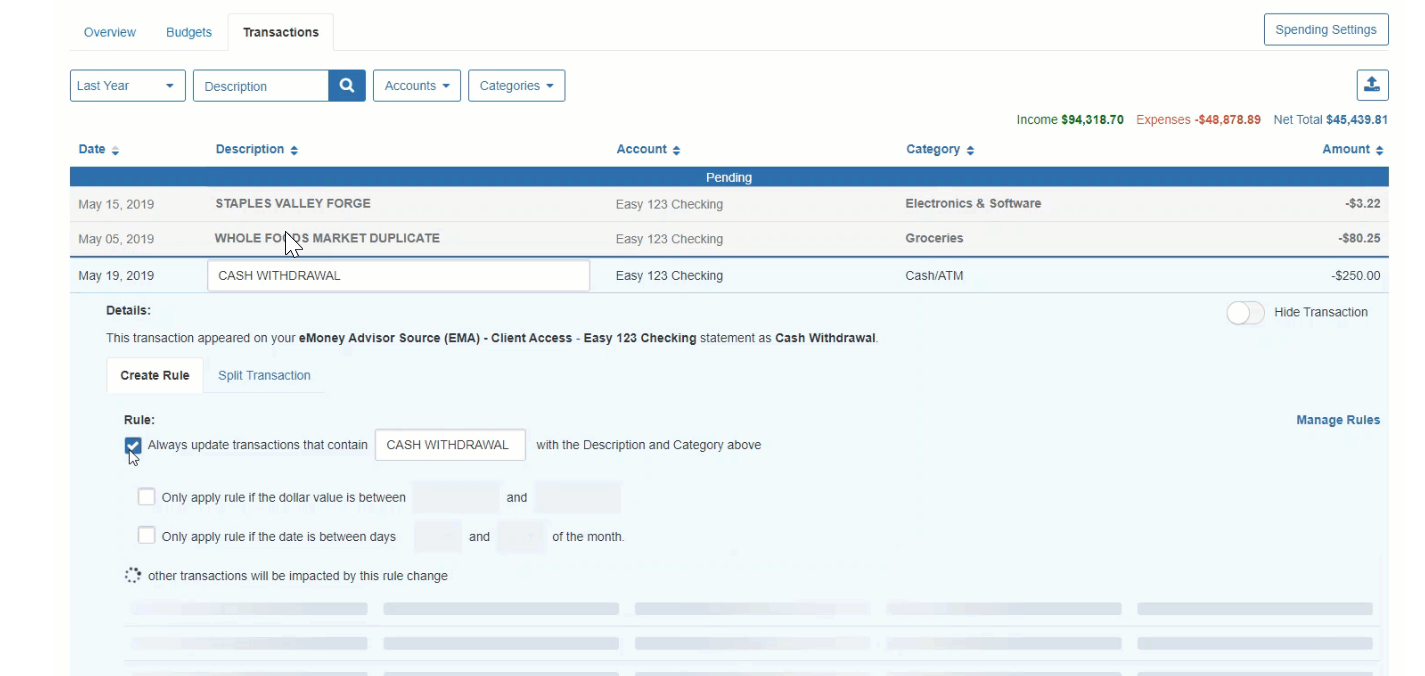 Can I exclude transactions from my budget?
Yes, in the open transaction, click the switch next to Hide Transaction. This transaction will no longer count against your budget.
Can I split a transaction?
Yes, in the open transaction, click the Split Transaction tab and select Add Another Split. Then, adjust the dollar amount and change the description and category if needed. Lastly, click save.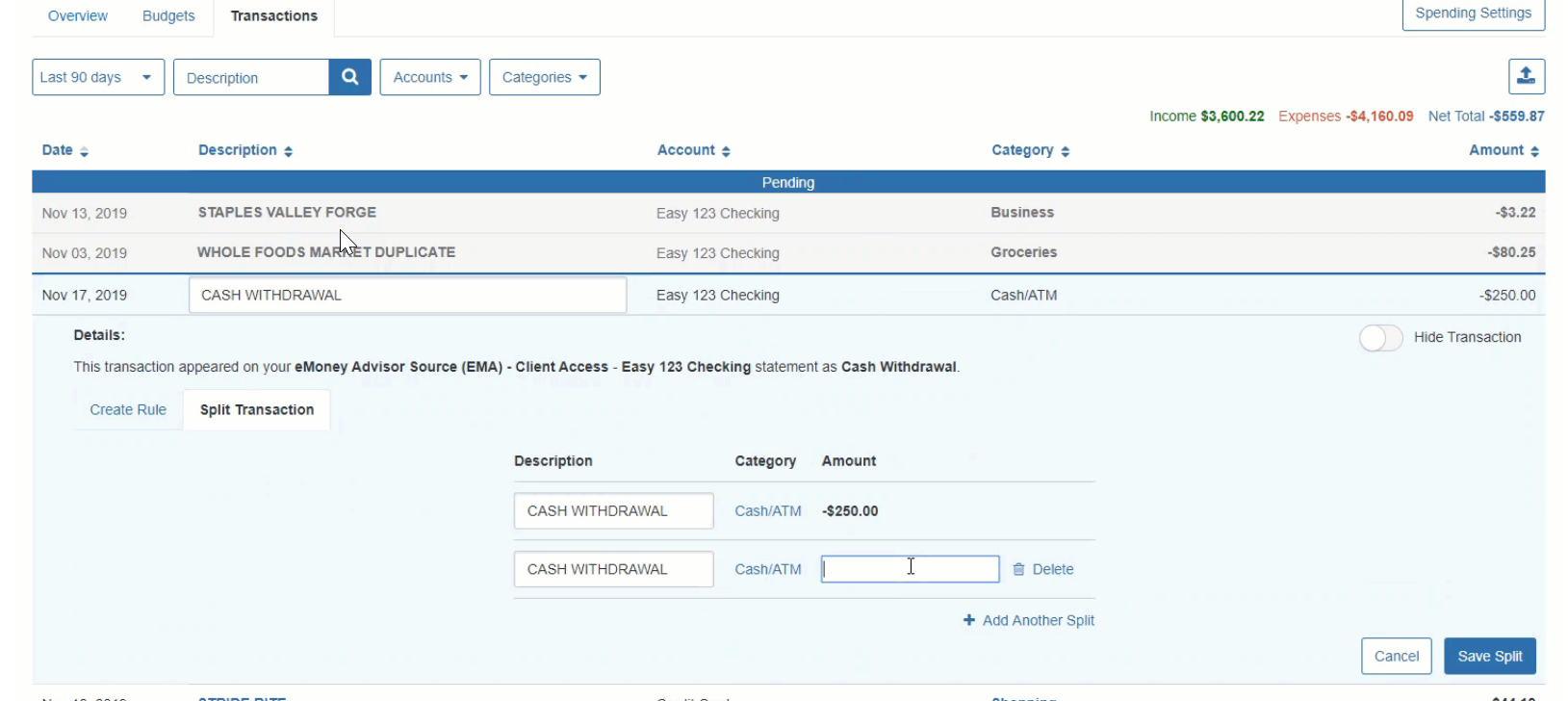 For more information, access the Spending and Budgeting Overview in the Help section of your advisor site.