Establishing your Bamboo branding and email settings are essential steps to complete before sharing content. Once set, your branding will appear with the content you share, letting your clients and prospects know who you are and how to contact you.
Today, we'll review the Bamboo options to establish in your eMoney advisor Settings.
Branding Tab
First, head to the Branding tab under your advisor Settings to upload or update the logo you want to use for branding your Bamboo content.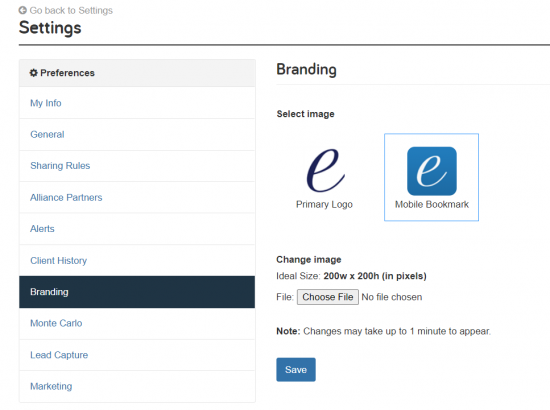 Marketing Tab
Then under the Marketing tab, add your logo to Bamboo video content by selecting Yes to Include logo on Bamboo videos.
You can also select which email address you'd like your marketing emails to come from.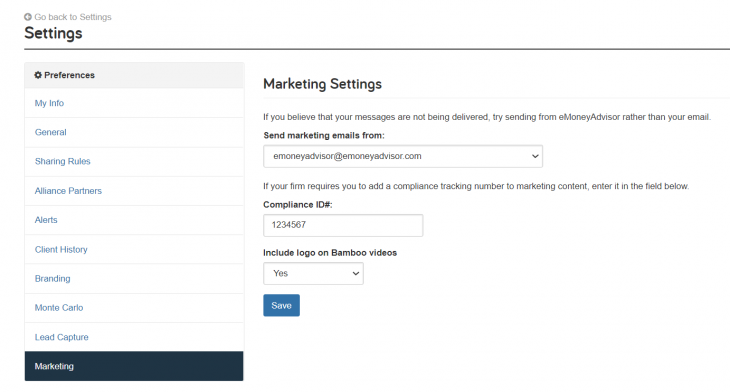 Pro tip: To help increase your content delivery, use the eMoney email address from the drop-down since providers like Gmail and Yahoo won't block emails sent using this address. Don't worry. The emails will still look like they're coming from your name, and your clients will send all responses to your email address.
Note: If your firm requires a compliance tracking number for all marketing content, this is where you can assign a compliance ID number.
Sharing Rules Tab
Finally, it's time to grant access to your support users that assist with marketing responsibilities. To do this, head over to your Sharing Rules tab and add them as a user under Share All Clients. Make sure to enable client management delegation for your support users.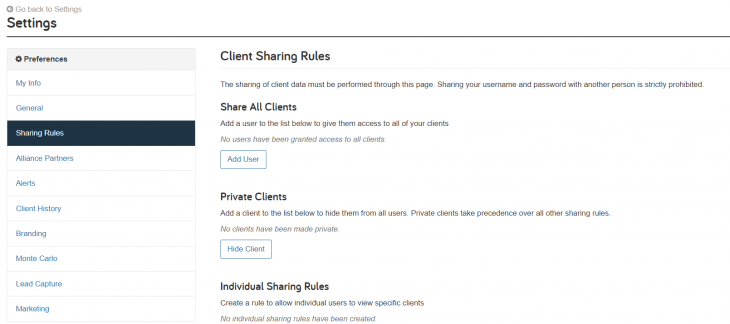 Once your support users have access, they can access Bamboo content and features directly from their eMoney login. However, it's important to note that all marketing will still come from your email address and follow your branding settings.
Now you're ready to start sharing!
If you're looking for more information on Bamboo set up, check out the Profile and Branding, Disclaimer, Marketing, and Sharing Rules sections in your Bamboo Interactive user guide.