When creating a financial plan for your clients you'll need to change their living expenses to adapt their plan as their lives progress. One often overlooked feature of eMoney is the ability to create additional living expense periods in the clients Advanced Facts.
A default client will have two living expense periods when they are first created, Current and Retirement. You can find these by going to the Advanced Facts and selecting Expenses -> Living.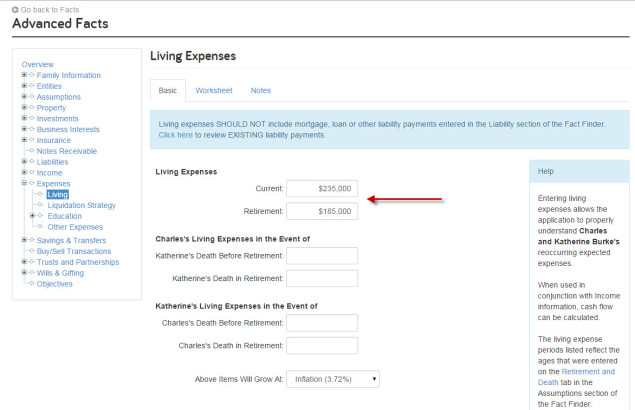 However, if you go to the Assumptions area of Advanced Facts and select Miscellaneous. Under the Retirement & Death tab, you will see two additional time periods Semi-Retirement and Advanced Age. These fields can be used to create new adjustment periods for your clients Living Expenses.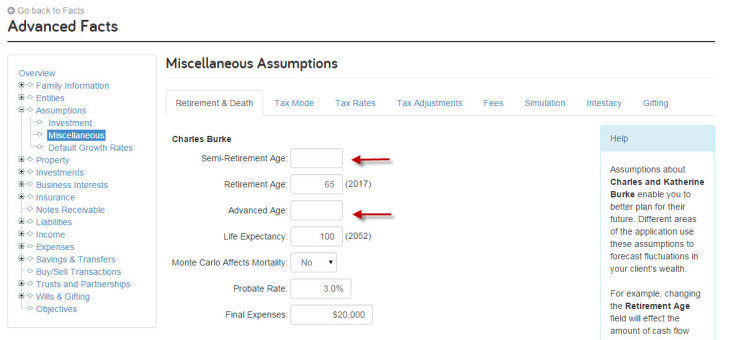 Simply enter the ages you want to use for living expense adjustments into these two data fields.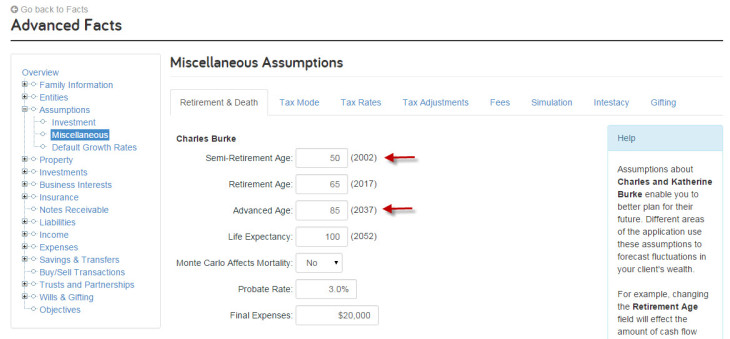 Now your Living Expenses have the option to modify your clients living expense based off of these new adjustment ages. Providing you with 5 time periods to modify your clients living expenses throughout their lifetime:
Current to Semi-Retirement
Semi-Retirement to Retirement
Retirement to Advanced Age
Advanced Age to First Death
First Death to Second Death
You can also make modifications to living expenses based on whether a spouses death pre or post-retirement to allow for additional customization when simulating pre-mature death scenarios.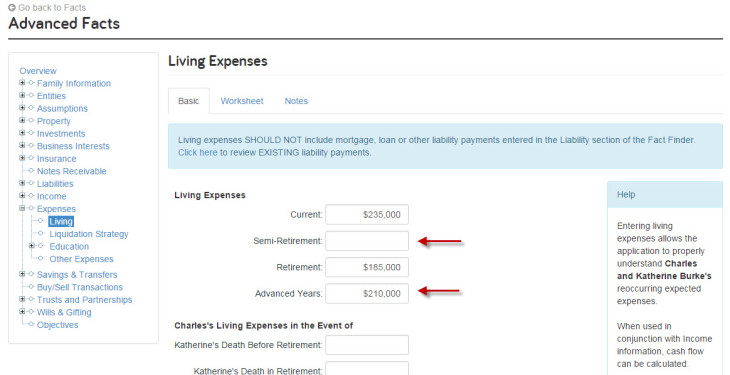 ---
Stay tuned for the next eMoney Tip of the Week!