Are you looking for a quick and easy way to stay up to date on your clients' eMoney activity? Look no further than your advisor homepage. While you may not spend much time on this overview screen, it provides valuable information and gives you visibility into your book of business.
Today, we'll look at the Financial Feed!
The Financial Feed helps you to stay organized and updated on client activity. You can quickly track tasks for you and your clients, see when an alert is triggered, and keep an eye out for eMoney updates.
Let's review the different items you'll see on the Financial Feed.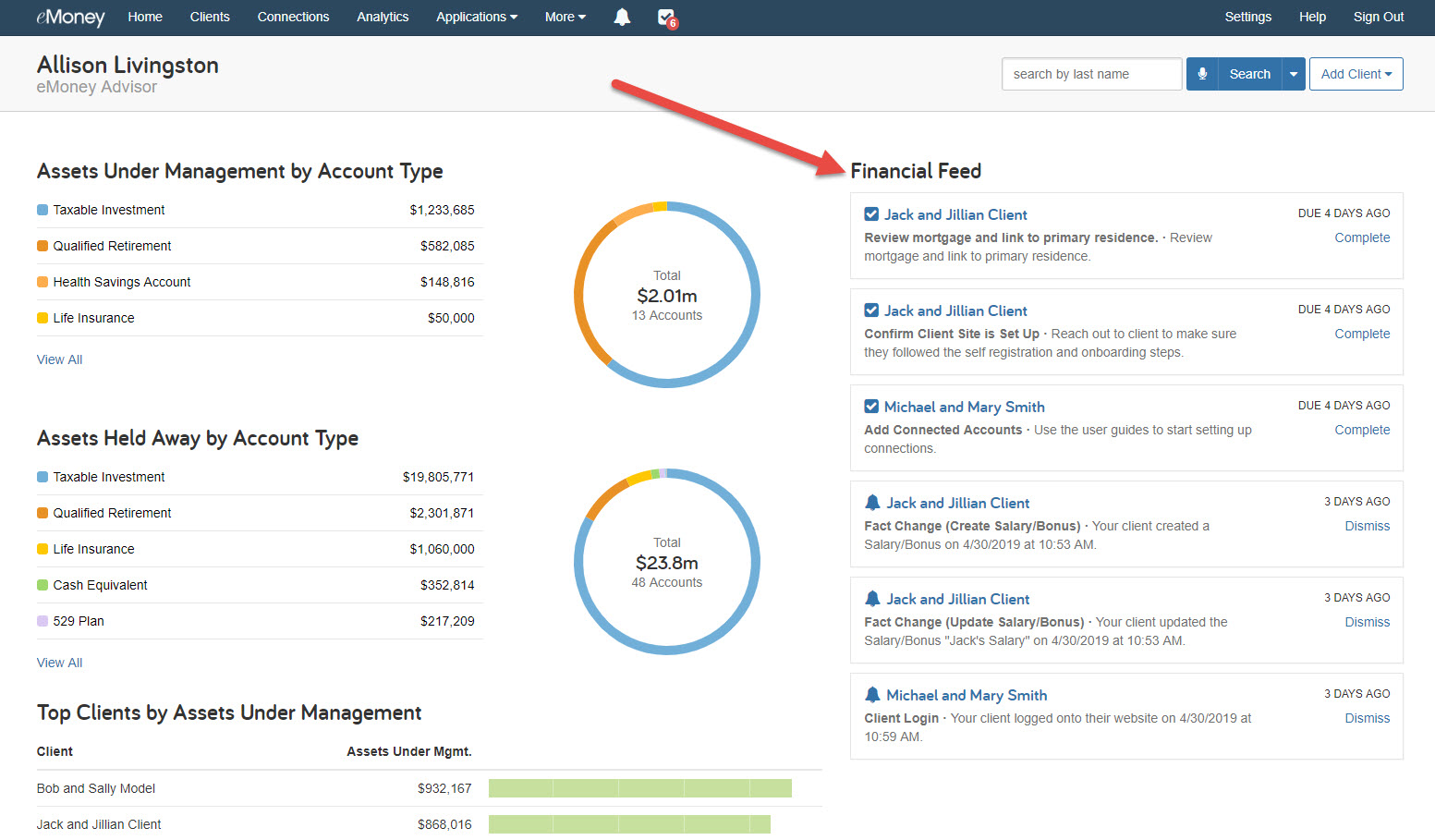 eMoney News and Product Updates
At the top of your Financial Feed, you'll find important and recent eMoney notifications on product releases, feature updates, software issues, or outages. The message will include important dates and actionable items. If there is more detailed information, we'll provide a link to a landing page, blog post, or user guide within the message.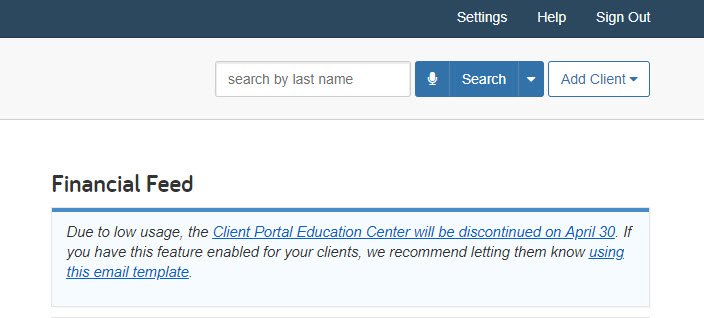 Tasks
Track the due dates of tasks assigned to you, a user in your office, or a client. You can identify a task by the presence of a check mark icon in your Financial Feed. Task notifications inform you when an action needs to be taken.
For example, assigning a client the task of connecting their accounts held-away before you start their financial plan.
After completing a task, click Complete to remove the item from your Financial Feed. To learn more about creating and assigning tasks, check out our user guide.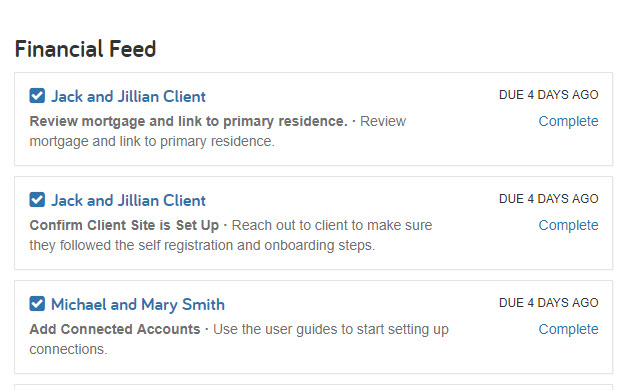 Alerts
Alerts ensure you'll never miss important client activity or upcoming events. You can identify alerts by the bell icon in your Financial Feed.
You can set alerts for when your client completes onboarding, when they log into their Client Portal, or when they make changes to their data. After an alert is triggered, you can click on Dismiss to remove the item from your Financial Feed. To learn more about setting up and enabling alerts, visit our user guide.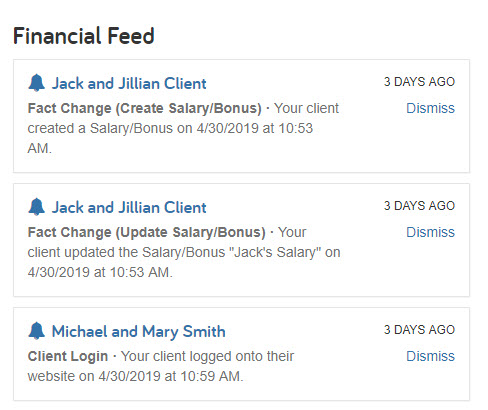 Tip: By default, the Financial Feed shows tasks and alerts only for clients that you own in eMoney. To include activity for clients shared to you, go to your advisor Settings > General > Select "Yes" for Include Shared Client Data under Financial Feed > Click Save.
Have a question? Give us a call at 888-362-8482 or send us an email.