Creating the perfect presentation for your client in eMoney is going to require knowledge of our Report suite and plenty of time to build. Use our Templates when preparing deliverables and you will have more time to focus on client meetings. We have a few different types of Templates available to improve your efficiency with eMoney.
Standard Templates
Consider using our pre-built Standard Templates if you are a new eMoney user or not familiar with our Reports. We have created several presentation templates of popular topics including Retirement, Education, and Life Insurance. These templates are already created for your use and convenience so we suggest taking advantage of them!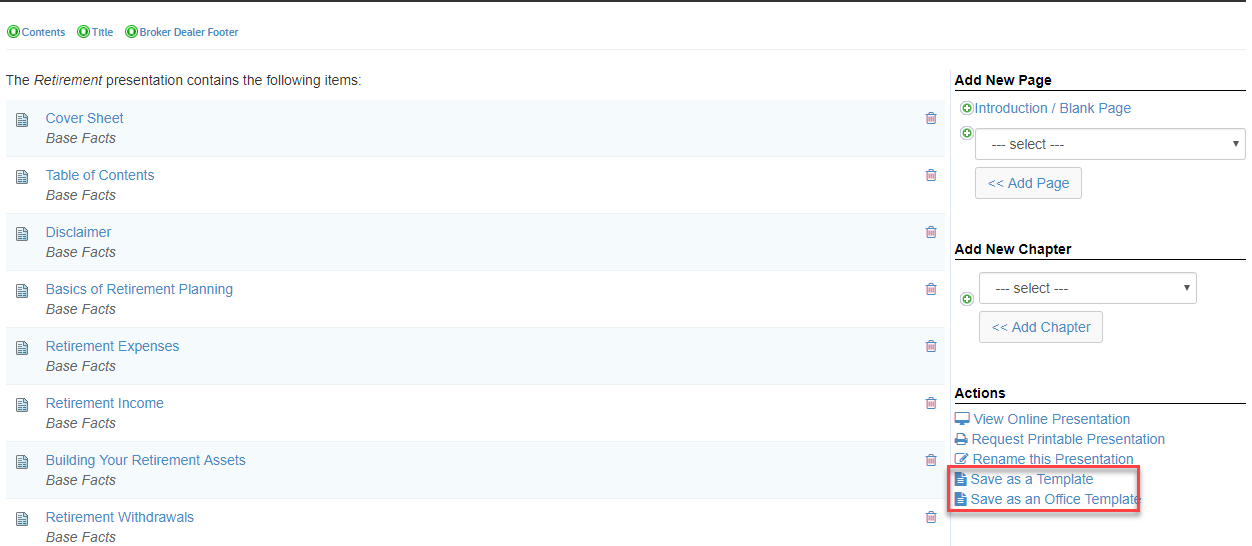 Your Templates vs. Office Templates
Another option you have is to create your own templates. Once you are finished organizing a presentation you can save it as a Template or save as an Office Template. Templates are for your use only and you can use them for any of your own clients. If you want all users in your office to have access to the template, then save as an Office Template.
Best Practices
Create a master template with all the reports you want to include in your presentation. It is easier to remove reports than to add them.
Templates are ideal for annual and quarterly reviews. Information pre-loads from the Facts into the reports within the template so you always have an up-to-date deliverable that's ready to go for your clients.
Name your template something generic. Don't include the client name so you can use it for all clients. Don't include the date so you can use it in the future.
Office Templates can be deleted by other eMoney users in your office, so save as both a regular Template and Office Template. No need to worry if you save it as both, regular templates cannot be deleted by anyone except you!