Deciding when to begin taking social security retirement benefits can be a tricky task, but this doesn't take away from its importance. This one decision that nearly everyone is faced with has a lasting impact. One tool within eMoney that can help determine the best course of action for a client is the Help Me Compare Options report.
Ready to get started?
---
Navigate to your client's Basic Fact Finder then select Income. Once you're in the income category click on your client's social security benefit link and select Help Me Compare Options inside the pop-up window that appears.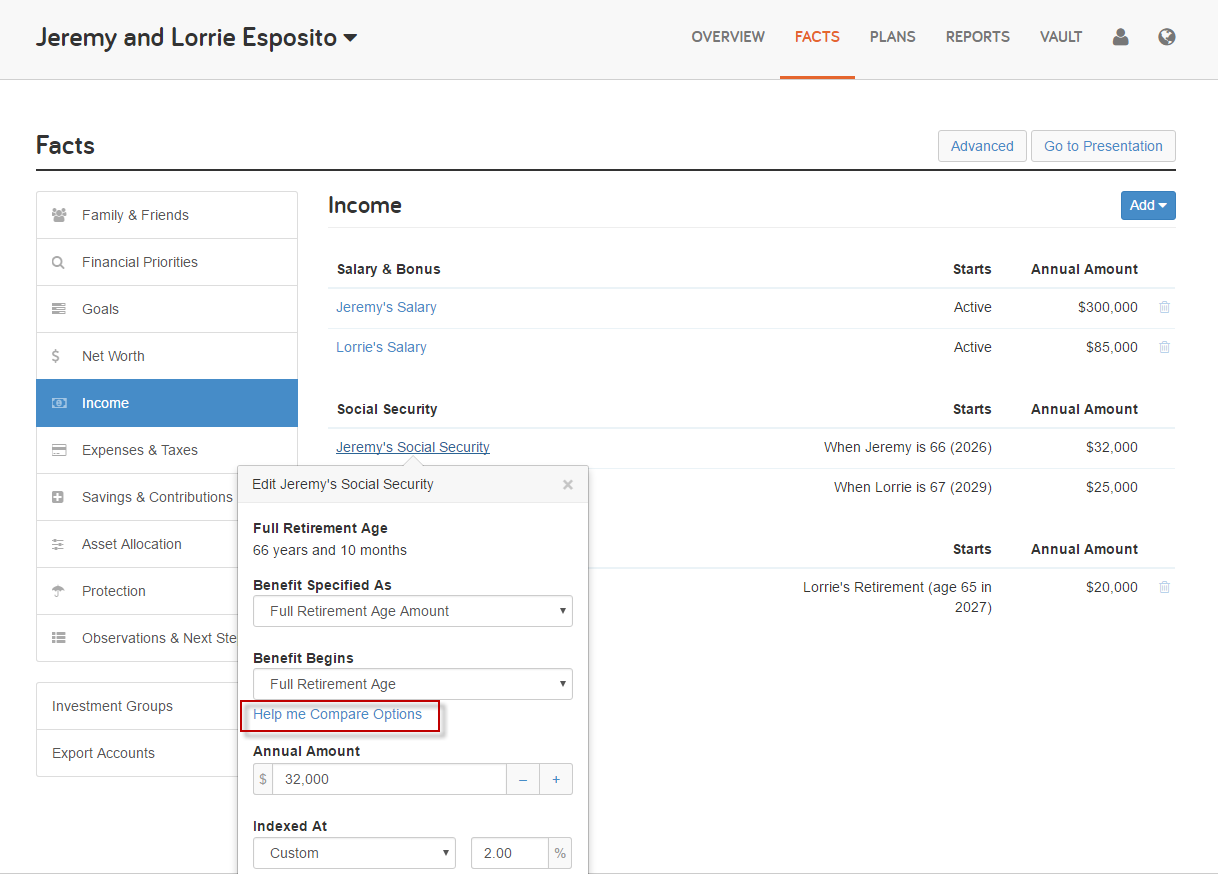 Find Help Me Compare Option in the Basic Fact Finder.
This link opens a window that displays two simple bar charts, one indicating what the expected annual benefit will be at different claiming ages for both the client and spouse and another showing the cumulative benefits (assuming the life expectancy entered in facts).
Finally, you will see a Strategy Summary which helps your clients understand the tradeoffs between each strategy.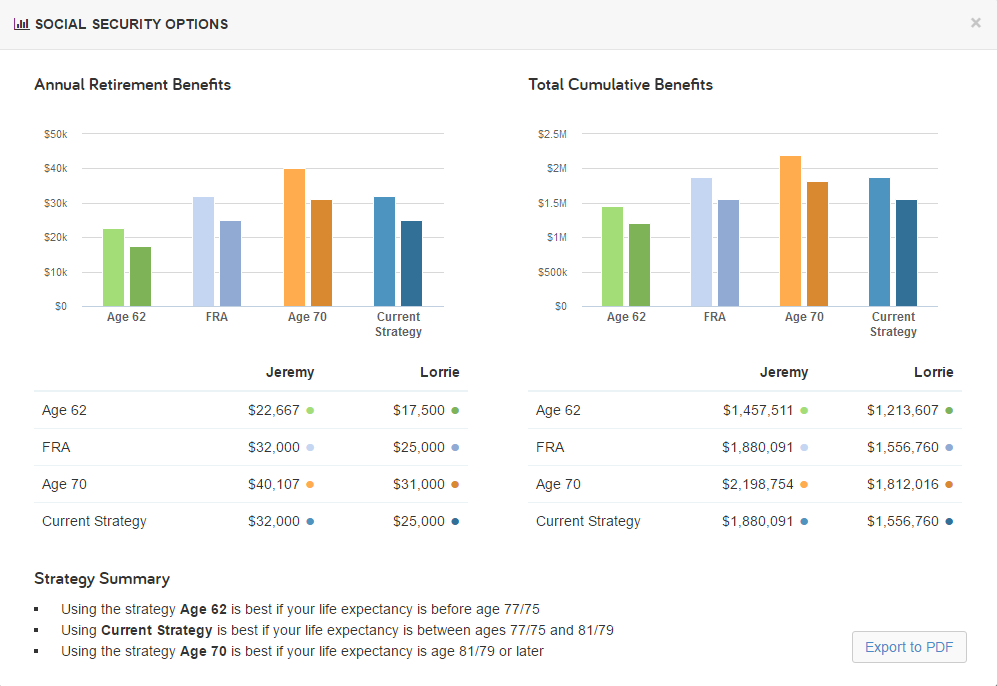 View a high level overview in the Strategy Summary.
Click "Export to PDF" for the ability to download and print it out for your client. Making the decision is hard, but at least you can help them compare their options.