Advanced Analytics, which is included in the new eMoney Plus, Pro, and Premier packages, provides advisors with data-driven insights to spot business opportunities, track client engagement, and take action to drive success.
But did you know you can easily export data right to your desktop as a .CSV file? This export can help you uncover even more insights, whether you marry it with other systems to delve deeper into the data or use it to facilitate a stronger here-and-now conversation with your firm and clients.
Standard Exports:
Advisor
Client
Client login
Presentation
Scenario
User Login
Integrations
Here's How It Works:
Filters are automatically applied to the chart—whether from the top dashboard or on the chart itself. Simply select the data set and filters you're interested in, click on the Export button, and follow the prompts.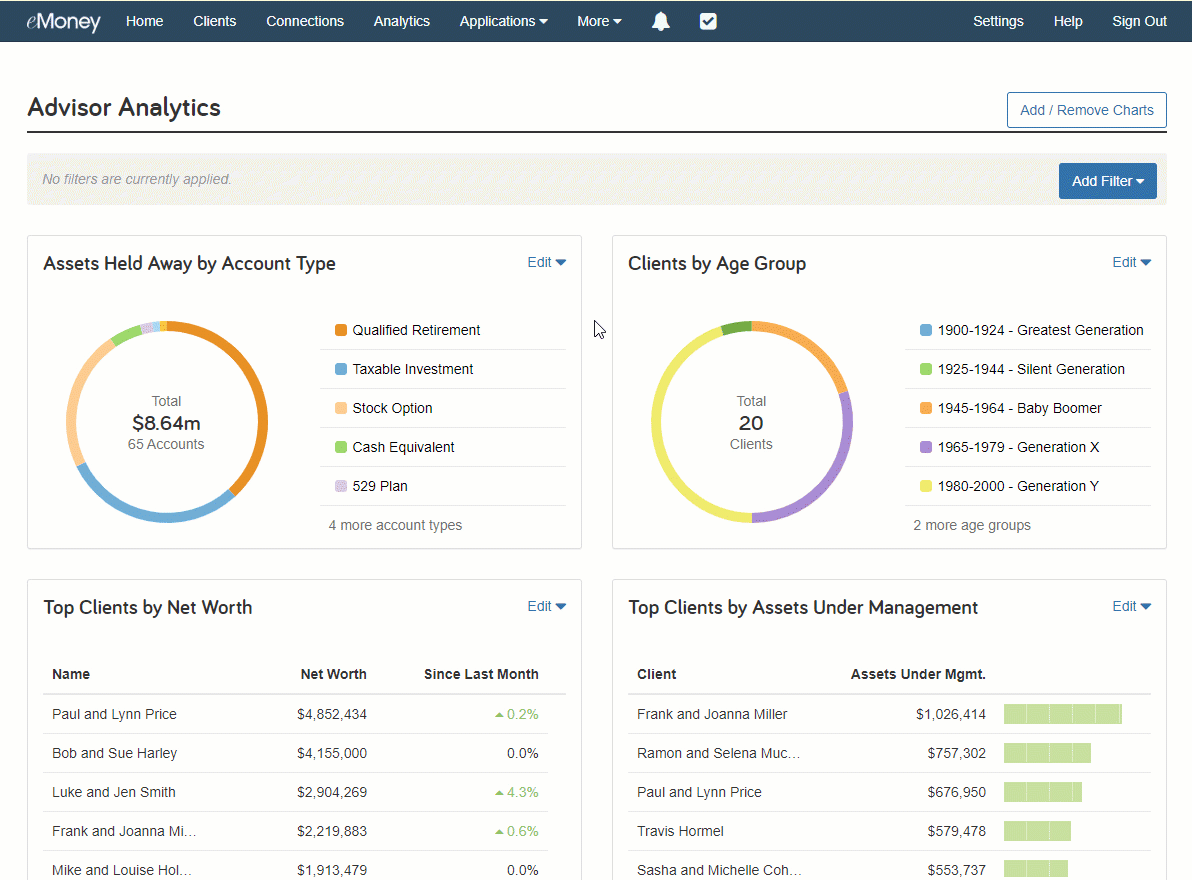 Interested in exporting financial data? We can enable financial data exports for your office with a signed data agreement. Just reach out to our Client Services team to request access.
Available Financial Exports:
Accounts
Holdings
Insurance policies
Options
Note: Exports are limited to 100,000 records or rows in Microsoft Excel.