To grow your business and connect with your clients in today's digital world, you have to modernize your marketing.
Struggling to find time to create your own smart marketing strategy and execution plan? You don't have to.
Advisor Branded Marketing will arm you with all the materials you need for your marketing goals through every stage of the client life cycle – all from a single interface within eMoney.
Let us walk you through how you can use Advisor Branded Marketing to generate leads.
Create a Marketing Plan. Build a plan that will help you reach prospects and engage clients with the help of our experienced marketing professionals. Here, you'll identify your target audience. (For more digital marketing, take a look at our Financial Advisor's Digital Marketing playbook.)
Customize Your Branding. Let people know who you are by customizing your branding. You can apply branding quickly and easily by adding logos, contact information, and a disclaimer through Advisor Settings. Then it will apply to all the materials you use for this and any future campaigns.
Explore Available Content. All the content you need to attract, convert, and retain clients is clearly organized so you can easily find what you need. And the content is always being refreshed. Access content to guide prospects through every stage of the buyer's journey.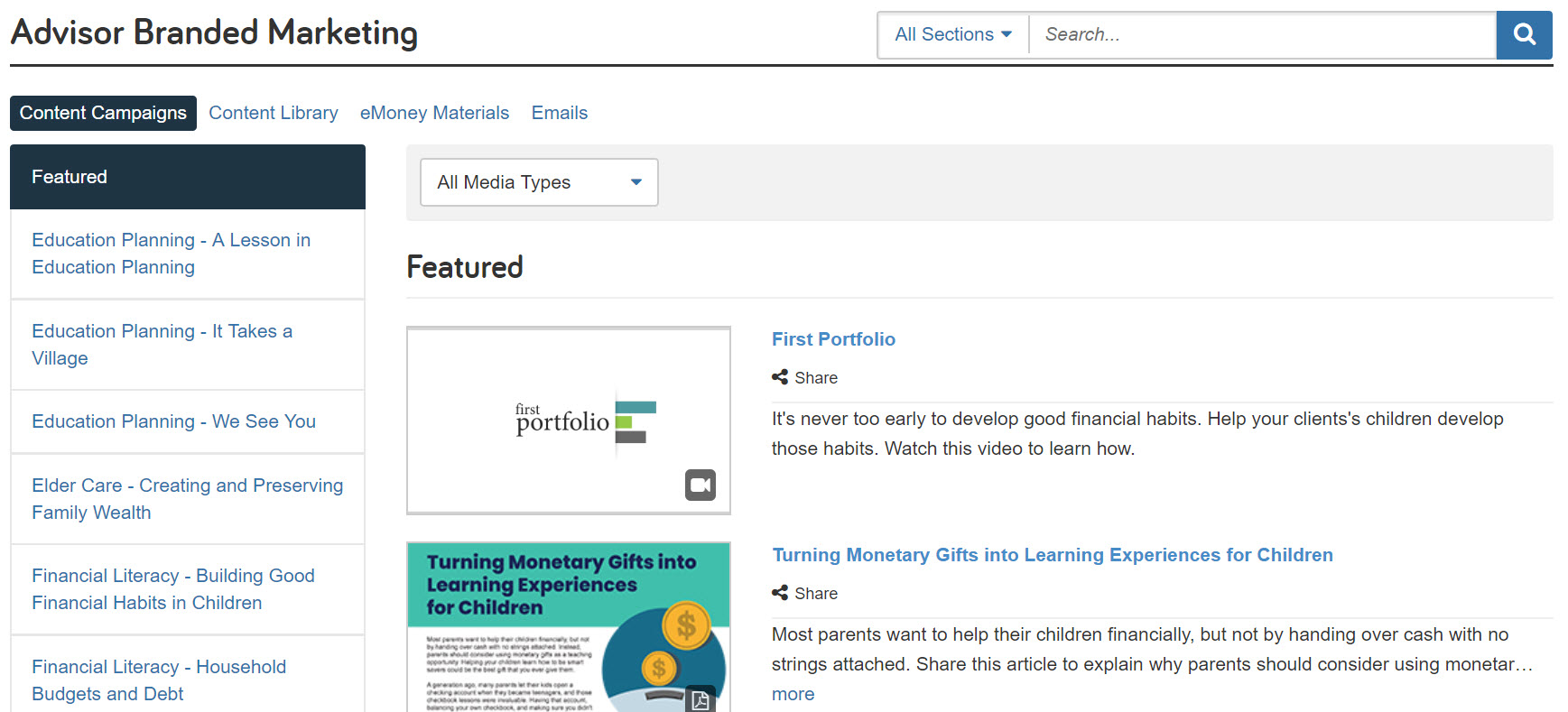 Select the Right Content for Your Audience. In this scenario, we're looking to attract prospects, so we'll select a Content Campaign that speaks to your target audience. For example, if you're looking to attract new Millennial clients, you might select the "Education Planning – We See You" campaign, which includes a professionally produced video on student loans, an article on student debt, and an article on taxes and education.
Distribute Your Campaign. Each of these materials can be sent out directly through social media, email or a shareable link.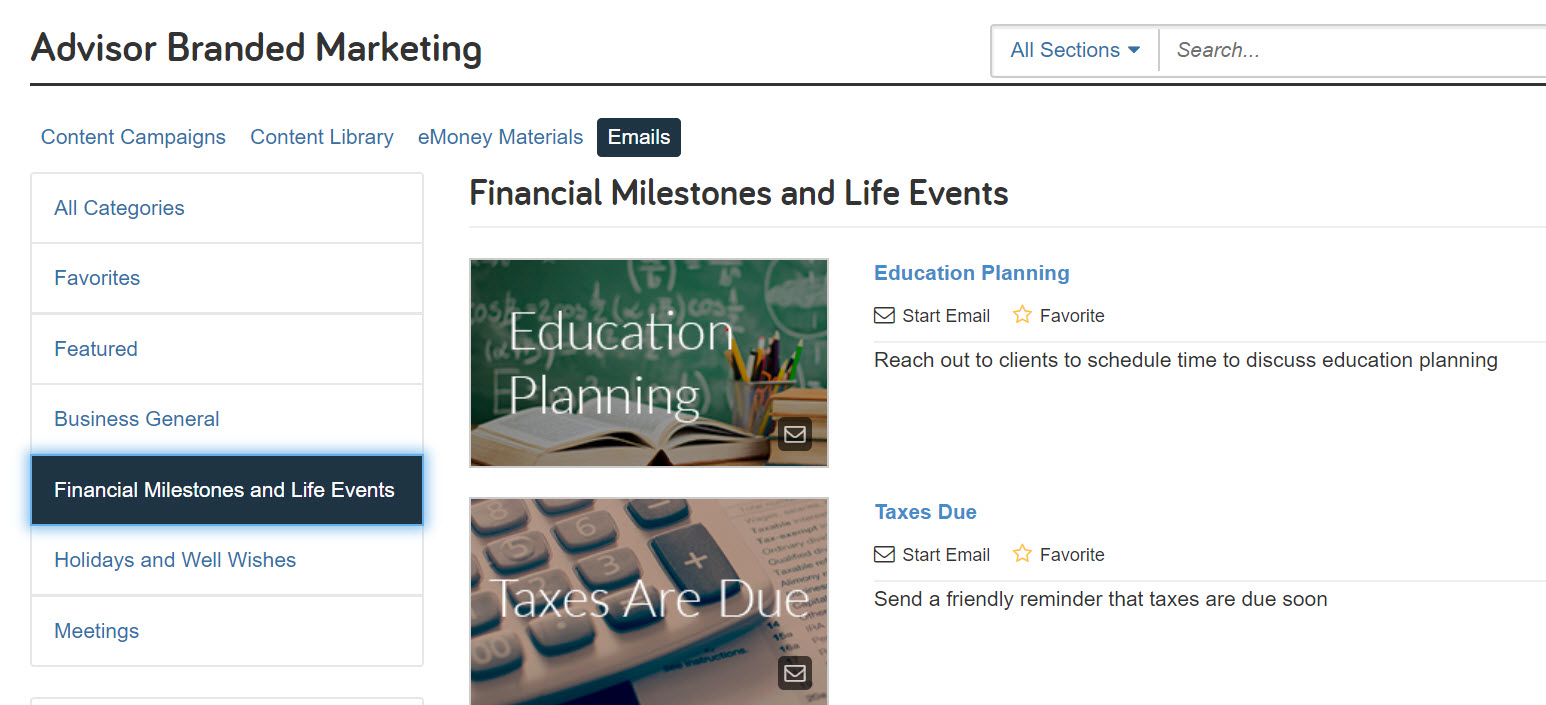 Start Converting Prospects to Clients. With your thoughtful marketing campaign, featuring custom branded digital content, you'll generate and nurture qualified leads in just a few easy steps.
Best of all? Advisor Branded Marketing does so much more than just attract leads! With ABM you can nurture and convert them, and then onboard, engage and retain those clients — all through your eMoney platform.
Learn more about how you can grow your business with Advisor Branded Marketing.