We've added more flexibility to the Morningstar integrations. Starting today, Support users in offices where the integration is enabled will have access to the features for Morningstar Advisor Workstation and Morningstar Office.
In addition, now users can generate Morningstar reports for benchmarks other than the S&P 500.
Here's how it works:
Reports can be created at an individual account level or on all accounts with holdings, by going to Reports > Morningstar.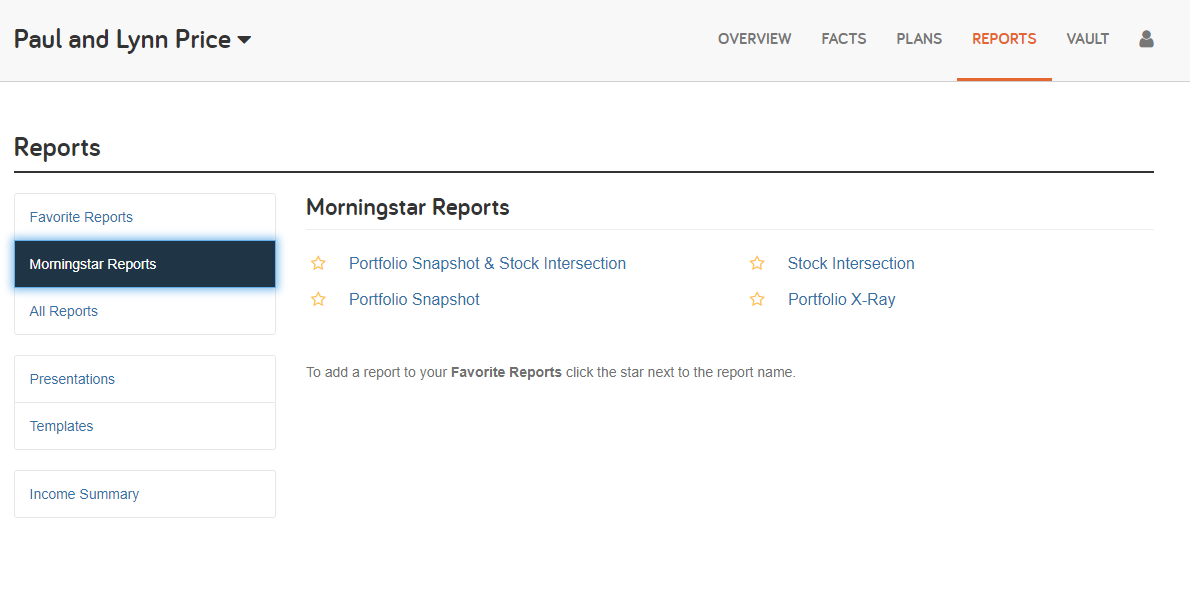 Once you've selected a Report, a modal will appear where you can select the parameters of the Report, including the benchmark.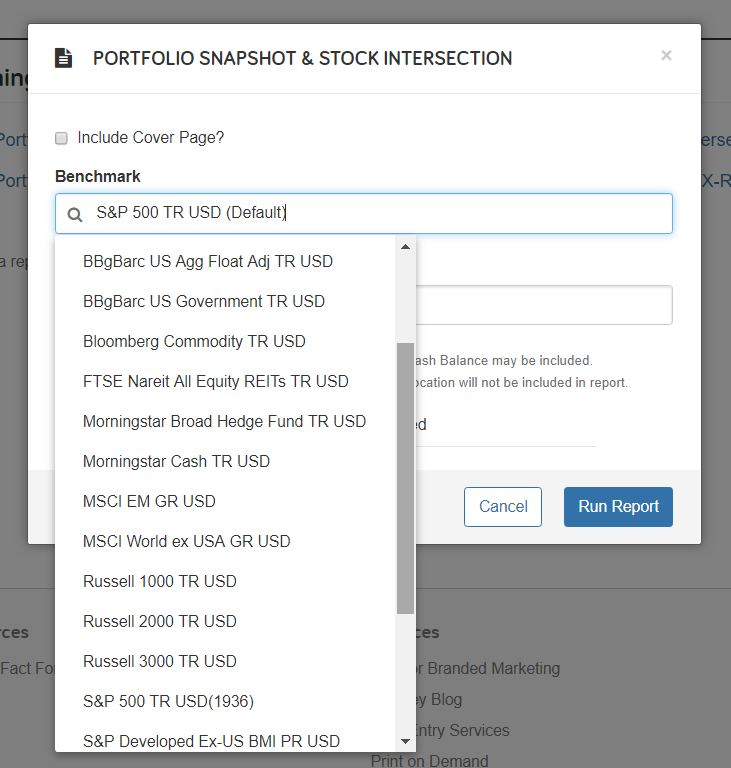 Finally, select the desired benchmark and click Run Report!