The Portfolio Analysis tool in eMoney allows you to compare any of a client's current assets against the Efficient Frontier line. This line indicates the ideal amount of risk that should be taken on for any given portfolio rate of return.00
Within the tool, you can then model a more efficient portfolio on the line to move them into. Thus, you can show your client how some of their assets managed elsewhere are less efficient than a portfolio that you could move them into if you were managing the account.
Portfolio Analysis is located in the client plans area, simply select Portfolio Analysis in the Tools section, click Add, and finally click Go.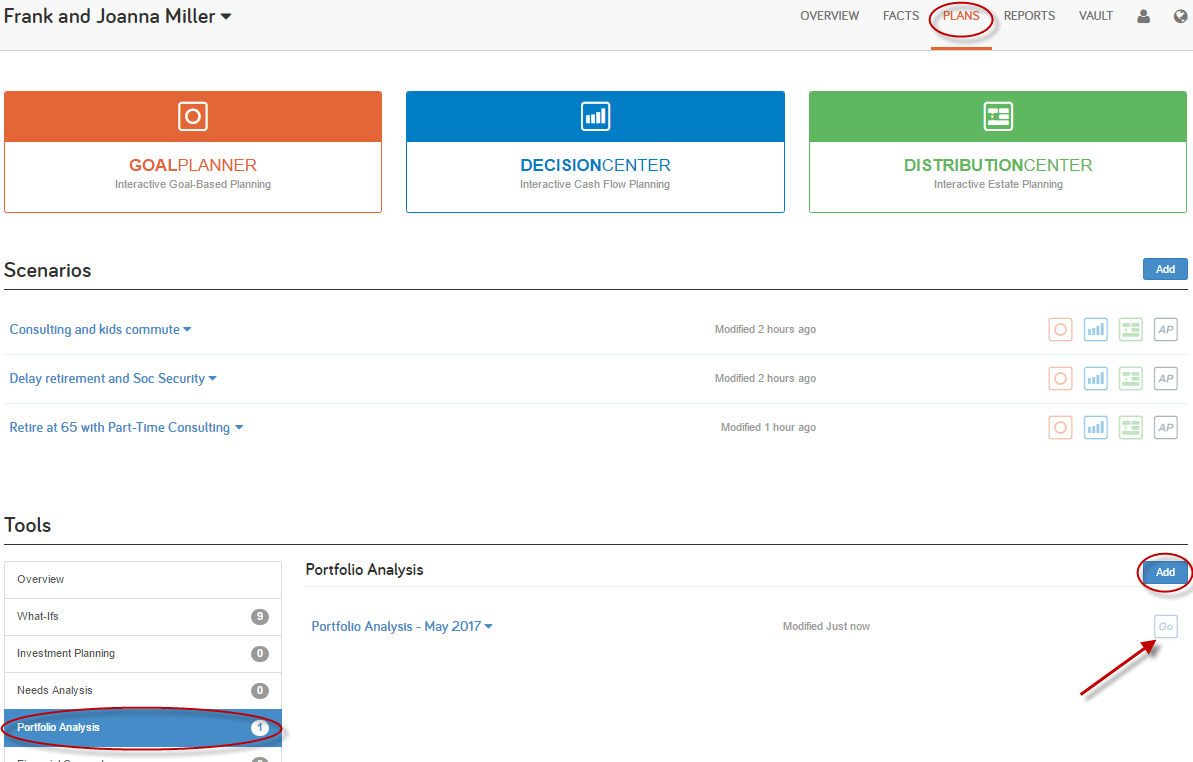 You will immediately see 3 default categories of your client's assets plotted against the efficient frontier line. You can add any additional groups of the client's current investments or an individual account to compare with the line. Once you have the current assets you wish to analyze plotted, you can then add a new recommended efficient portfolio using the link at the top.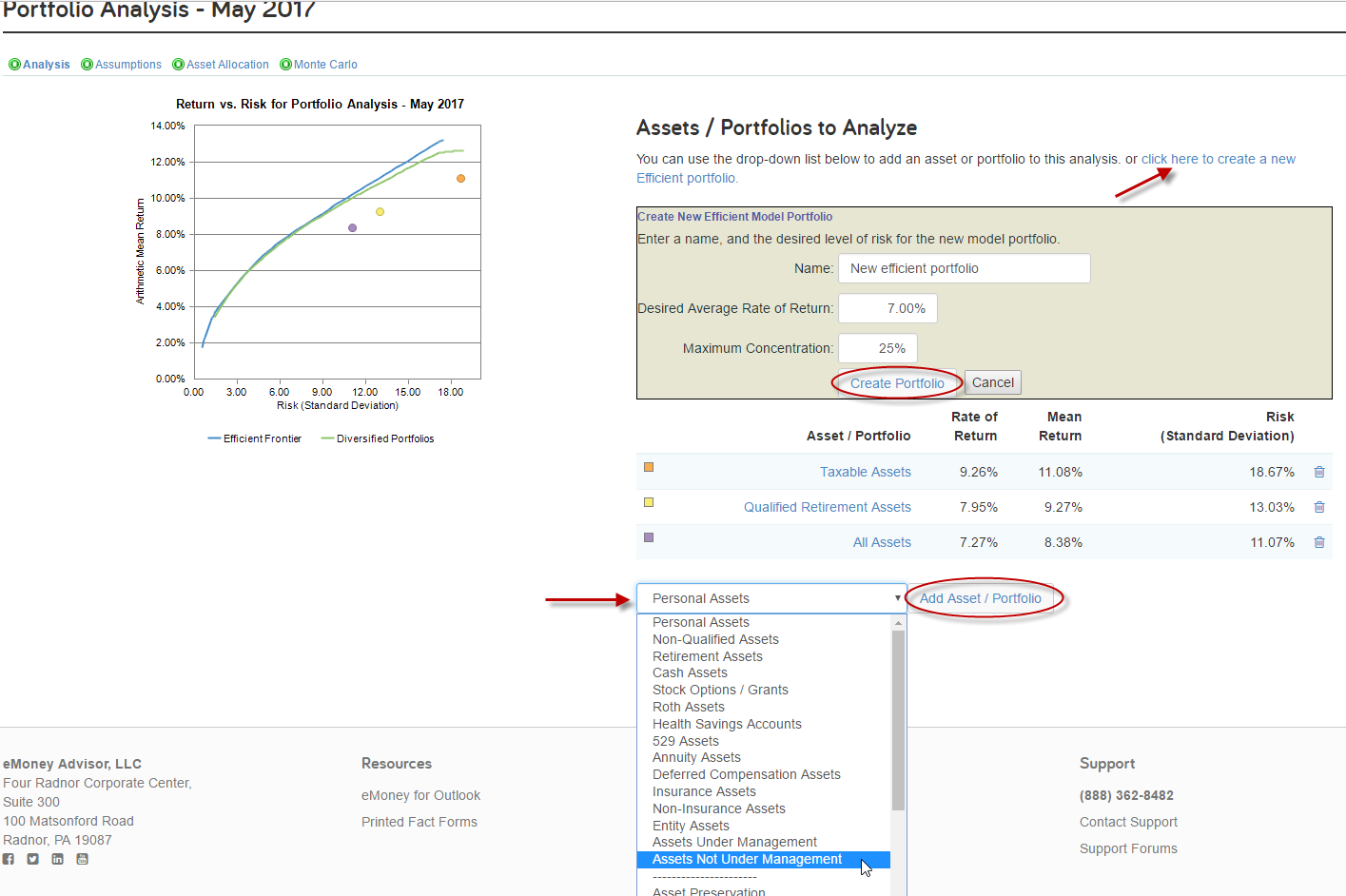 Our system will take the rate of return and maximum concentration that you specified for your new efficient portfolio and automatically apply an asset mix to it that meets that criteria. However, you can change-up the asset mix that gets assigned by clicking on the portfolio title. You can also get much more specific about your asset class constraints by clicking on the "assumptions" link across the top.

You also have the option to view some reporting right within the tool. At the top, you will see an "asset allocation" link which is a shortcut into that report where you can show the client's current allocation of any investment group or account against your new efficient portfolio.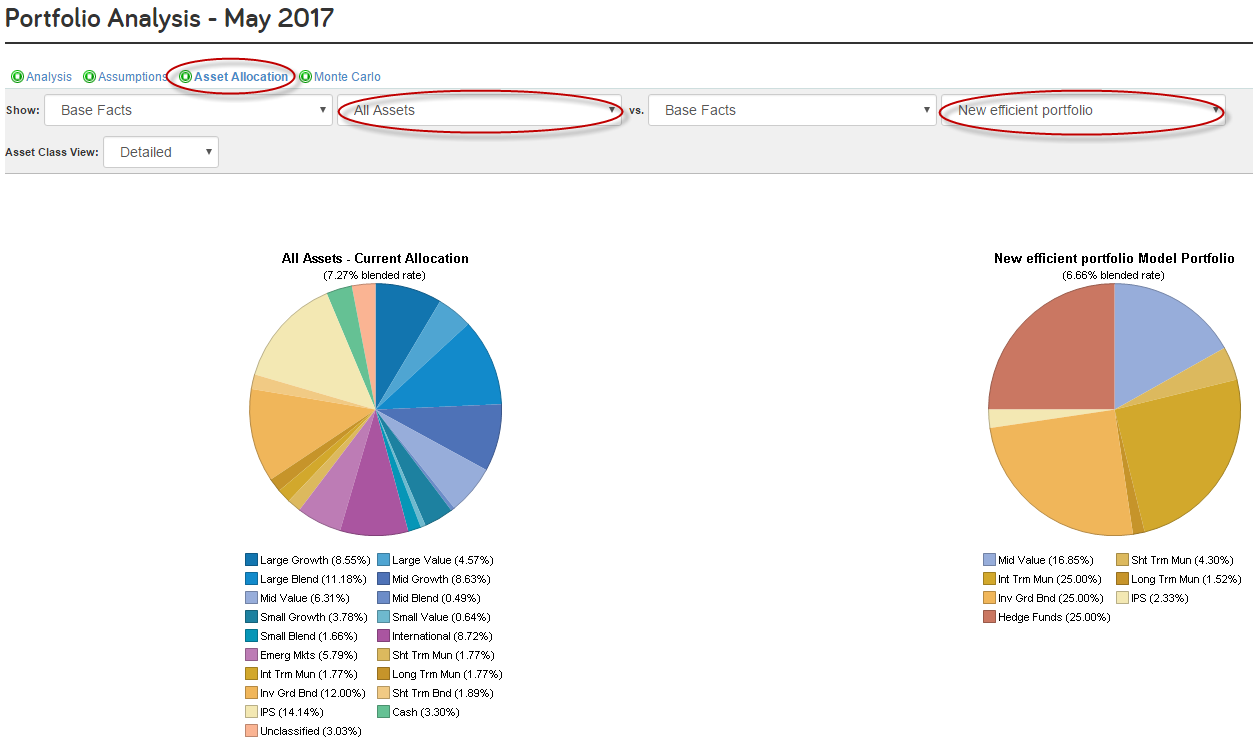 The final "Monte Carlo" link across the top allows you to view an investment based Monte Carlo analysis of any current portfolio versus your new efficient one.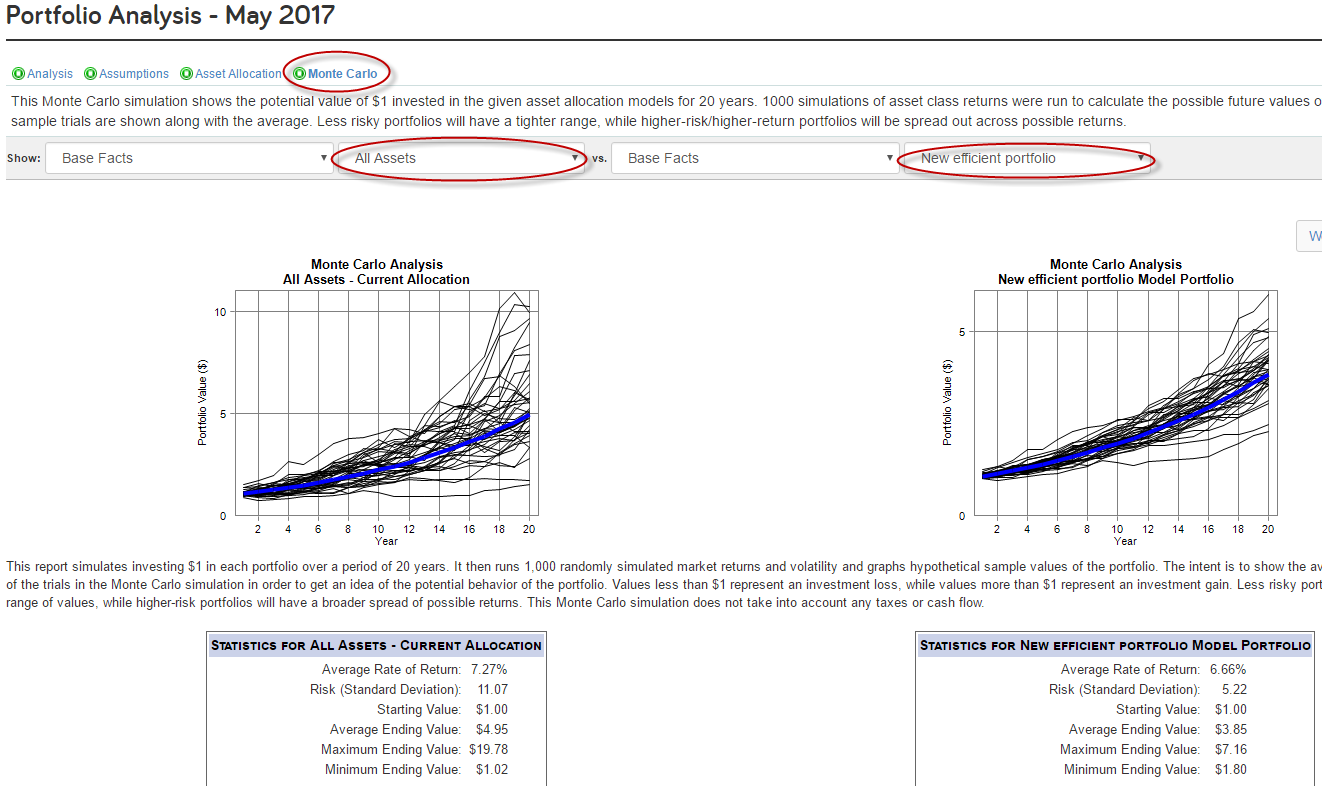 Questions about the Portfolio Analysis tool?  Speak with a Client Engagement representative at 888-362-8482 or send us an email.