Imagine if you could roll out the client website in one click…
With Self-Registration, the next enhancement coming to the Client Experience, you can email a link directly to your client, without worrying about communicating a temporary password to them. Clients can select their own username and password, then launch their own client websites – conveniently and securely.
For your clients, you're giving them control of their account in three simple steps, and satisfying their craving for autonomy, immediacy, direct access and security.
For you, not only will self-registration save you valuable time, it's also helping you establish the kind of seamless and self-directed technology experience that your clients expect, right from the start of your relationship.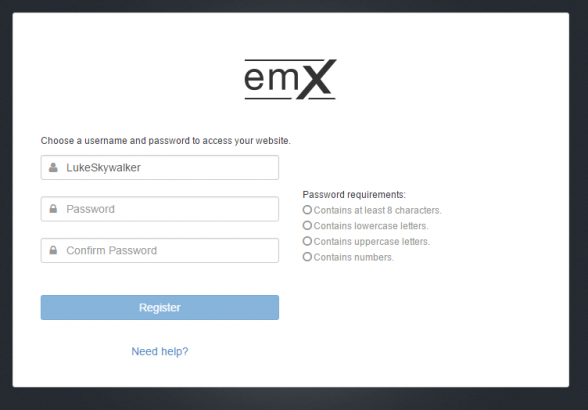 Stay tuned for more information about what's coming to the New Client Experience in the coming months!