Connections are important part of a client's plan since they allow you to see a client's full financial picture. That's why, we know how frustrating it is when a connection breaks.
Today, we'll look at how to troubleshoot, report, and track all your connections-related issues. Let's review how to submit a support request to ensure that your connection issues are resolved quickly and you receive status updates from the eMoney Data Support team.
Troubleshooting Connection Errors
You may notice a red attention bar across the top of a client's Overview page. This bar alerts you when a connection needs attention.
Before reporting a problem, check to see if you can fix the issue. For example, you can resolve some connection errors by updating your credentials or answering security questions.
To view the connection error and next steps:
Click Fix Connections.
Select the connection name next to the red alert triangle.
Review the connection error under the Status tab.
If possible, perform next steps.

If this doesn't resolve the issue, it's time to submit a support request by clicking on Report a Problem.
Submitting a Support Request
You can submit a support request to quickly report a connection error, to communicate with a representative from the Data Support team, and to track the status of open issues.
To submit a request:
Click Report a Problem under the connections Actions menu on the Status tab.
Go directly to the Support tab to select the topic, details about your issue, the impacted clients, and any contact email addresses. Click Send.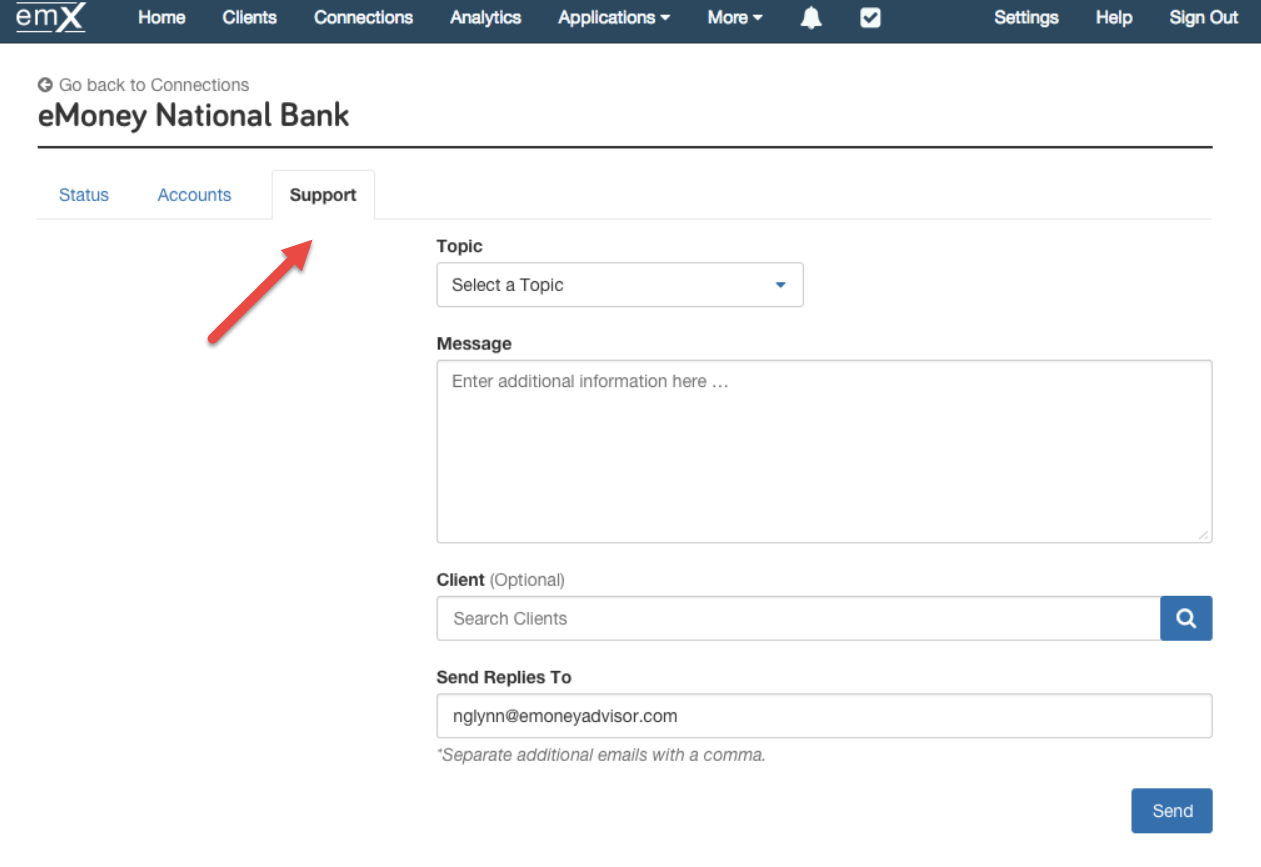 Data Support will review your request and respond with next steps. On the Support tab, you can Reply with additional information or ask questions, as needed.
It's important to note that you'll only submit one support request per connection even if multiple clients are experiencing the issue.
Tracking the Status



Once you submit the request, the Support tab provides you with all the information you need. You can easily identify the issue number, the date you reported the issue, and view any responses and status updates provided by the Data Support team.
To view Connections with Support Requests:
Click Connections on your top toolbar
Click the drop-down arrow next to All Connections
Select Connections with Support Requests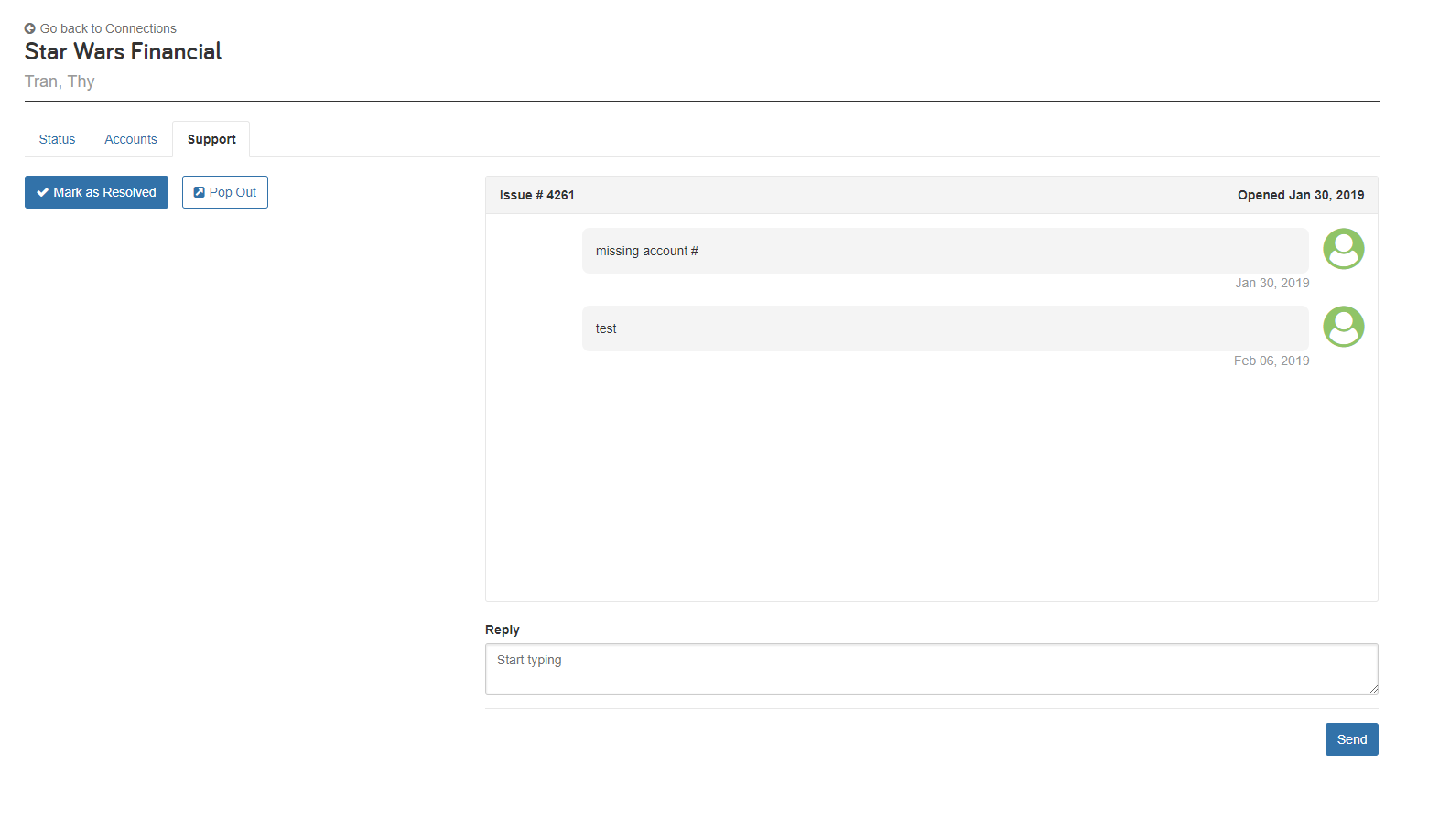 Interested in Connection Updates? We are always trying to improve your eMoney data aggregation experience. For more information, check out the Enhanced Connection Support Process and for updates on the API transition, visit the Connection Resource Center.
Can't find the connection you need? Submit your request by clicking Request a New Connection in the footer of your eMoney advisor site. And check out Requesting a New Connection for best practices.