What happens if I experience a health event or a disability that results in being unable to work? This is a scenario your clients may ask to examine so they know how it could impact their financial plan.
Today we'll review how you can address this question by utilizing a Disability Occurs What-if scenario and the Disability Insurance set of eMoney reports.
Create a What-if
To generate the Disability Insurance reports you first need to create a Disability Occurs What-If scenario. Speak with your client about their primary injury concerns. Do they work in a dangerous environment? Are they adventurous on the weekend? Gather as much information as you can to fine tune the additional expenses, duration, and other variables within the What-Ifs health event.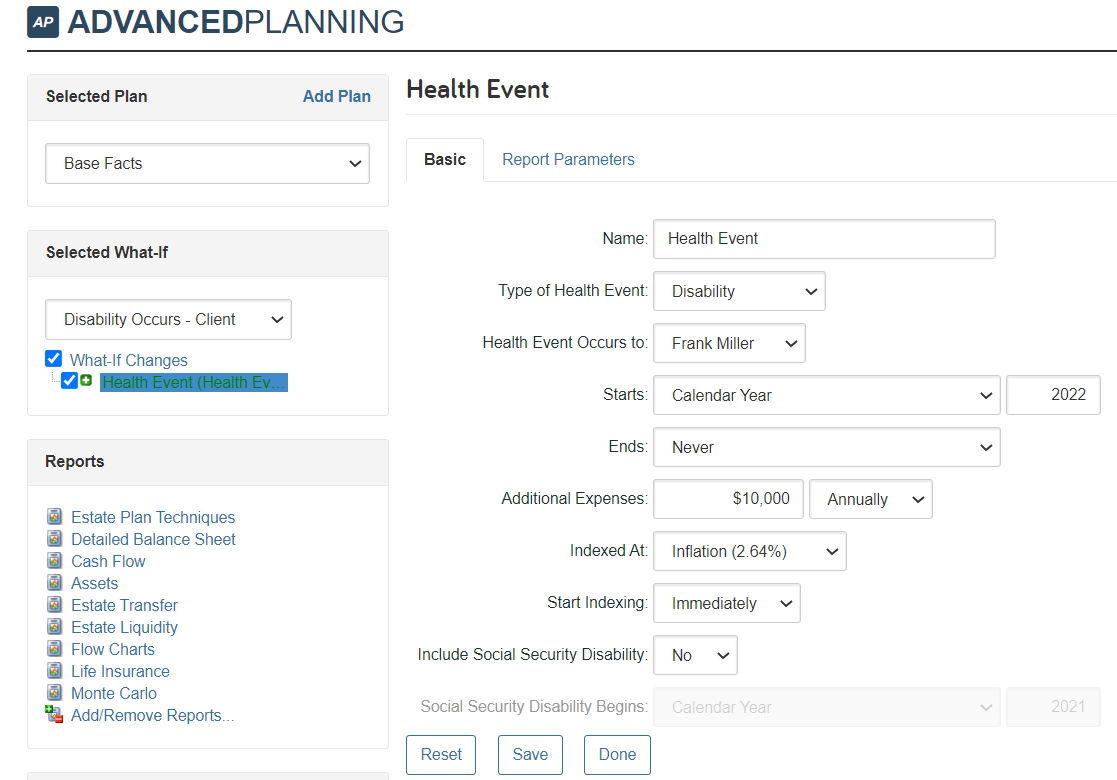 How much will a disability cost?
You can now start by applying the What-if to the Survivor Costs and Costs vs. Resources reports and review your client's expenses and resources with them.
The Cost of Disability Report breaks down exactly how much this disability health event will cost—not just in income lost in the current year, but over the client's entire lifetime.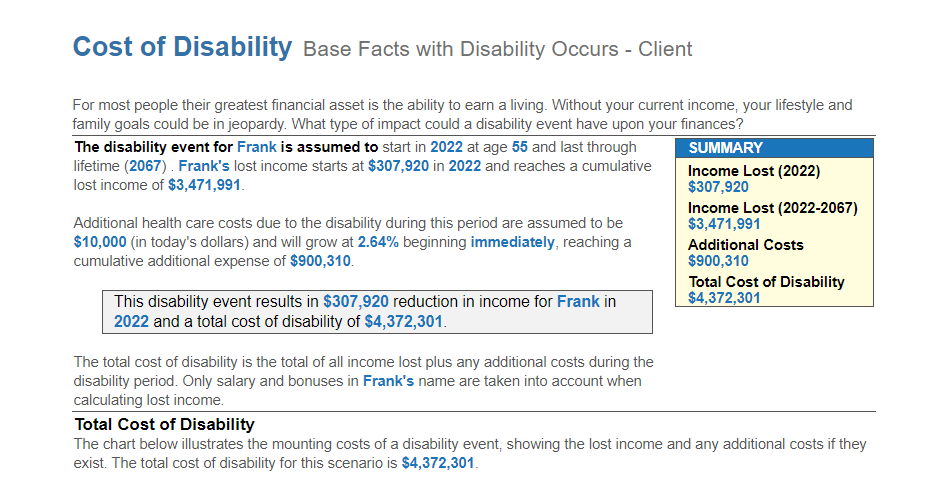 The Disability Wealth Effect Report shows the overall wealth lost. It demonstrates that the true costs of disability—beyond the lost income and extra medical costs—is the opportunity cost resulting from not having been able to invest and grow any of the money spent. This report drives home the real costs accrued over your client's entire lifetime due to an injury..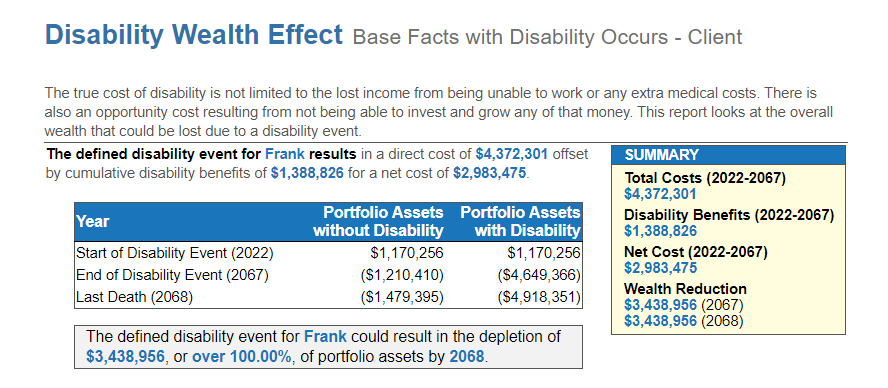 Will I need additional disability insurance?
Once they understand the totals costs, your next step is to fine tune their desired level of coverage.
The Disability Gap Analysis Report reflects the cash flow gap created by a disability event, as well as any potential insurance required to cover the solution. Be sure to set your desired level of assets remaining because the Disability Gap analysis report can easily show that a client needs no additional coverage when it's only solving for them having greater than $0 in assets remaining at death.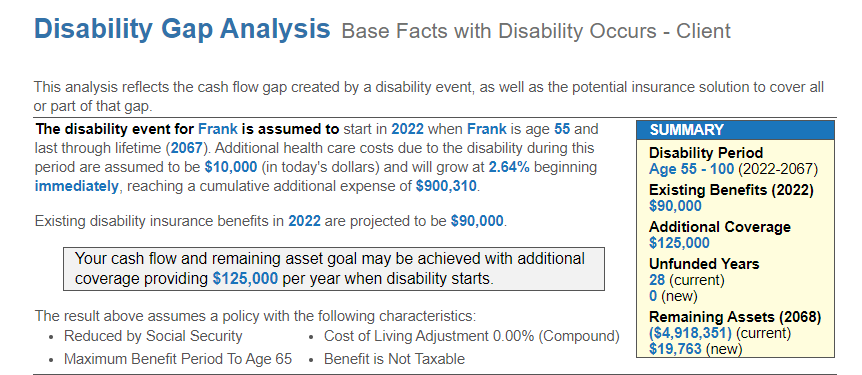 Set the Assets Remaining field based on your client's preference. You can solve for the same number of assets remaining as entered in their base case, essentially solving for asset replacement or aim for a specific asset level.
With these three reports, you can encourage your clients to consider the financial risks of certain unexpected health events and start planning the proper insurance coverage.
---
To learn more about insurance planning, check out Planning for Unexpected Events with What-Ifs. This post and webinar recording will walk you through where to access and edit your health event What-ifs and how to utilize them when presenting to clients.