Don't have the time (or the skillset) to write and design professional and purpose-driven content? You're not alone! That's where Advisor Branded Marketing comes in.
With Advisor Branded Marketing – a complete marketing toolkit that arms you with all the resources you need to attract, convert, and retain clients – you'll have access to a new marketing campaign content every month. Learn more about Advisor Branded Marketing.
What's New This Month
This January, check out your two brand new pieces of content focused on the Baby Boomer generation.
Your latest video, Young at Heart, explores the changes that Baby Boomers have seen throughout their lifetime, and discusses how their generation is living longer, staying more active and focused on living life after retirement to the fullest.
With this video, show your clients how to ensure they can fund their lifestyle, take care of their health, and manage their wealth with the help of a trusted advisor.
Understanding Annuities is an article designed to help educate clients on the basics of annuities, including how they work, and their risks and rewards, helping advisor explain which – if any – annuity products are the best fit.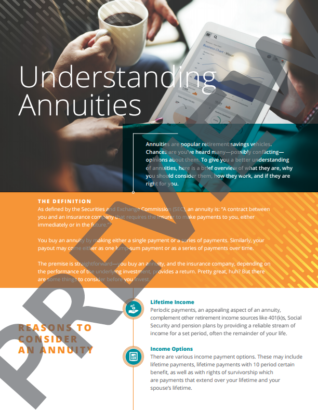 Current subscribers can access the new content for the Young at Heart campaign on their eMoney Advisor Site under Advisor Branded Marketing – Featured Content.
---
Not an ABM Subscriber? Demo Advisor Branded Marketing today.