Ever wonder what the eMoney system does with your clients' leftover savings at the end of each year? Well actually, you decide!
Year-End Savings are essential to eMoney's cash flow calculations, and in the event that a client has a positive core cash at the end of the year, you have the option to set their account to Save 100%, Spend 100%, or establish a custom Percent to Save.
To do so, head over to Advanced Facts under Savings and Transfers and click on Year-End Savings to select your desired option.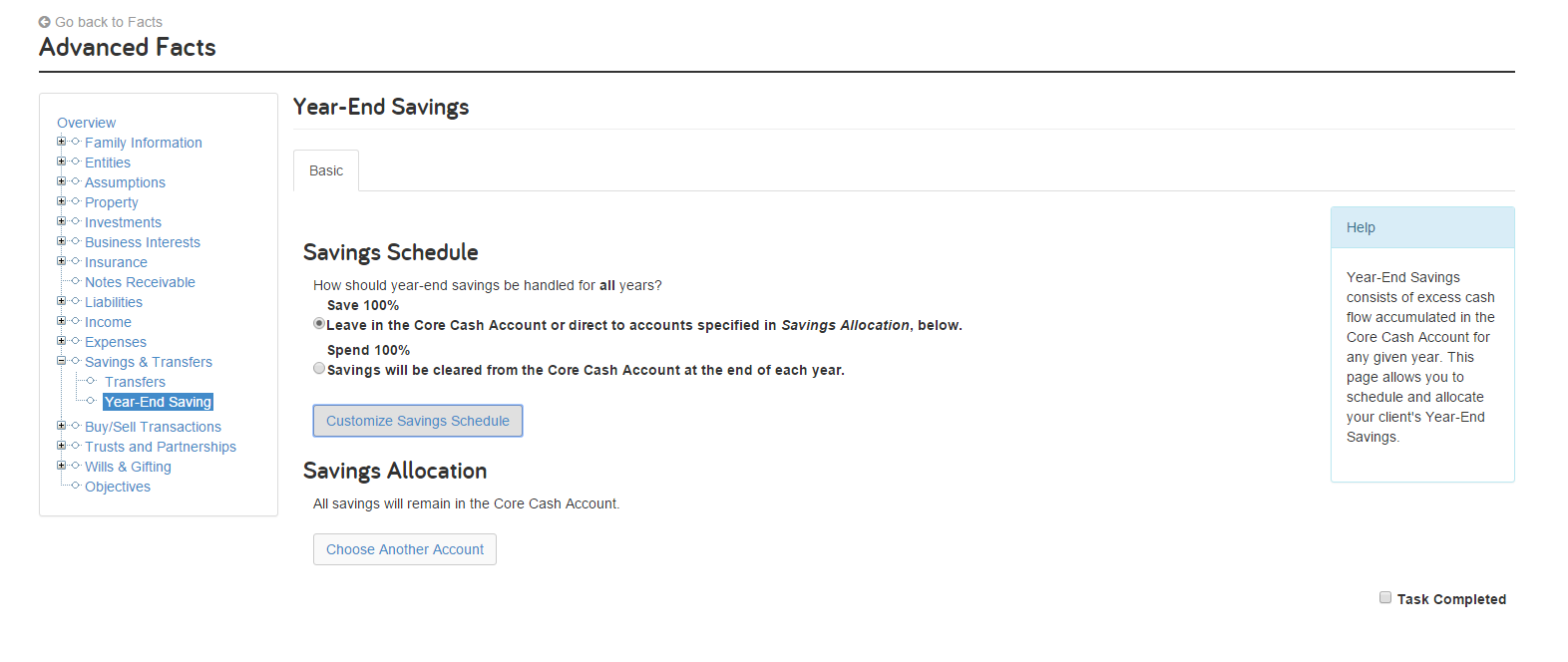 If you select Save 100%, you can direct leftover savings into a specific asset.

Here, you can also create a customized Percent to Save during a specified time period.

If you select Spend 100%, you will see the outcome in the Cash Flow Report →Total Expenses →Living Expenses.