Plan It Forward is a fresh approach to financial planning. It's a new philosophy we're exploring at the 2017 eMoney Summit, anchored by the profound concept that the financial plans you build for clients affect far more than their finances.
And if you sign up for this year's summit today through April 30, you can Plan It Forward at a $400 discount ($899 compared to $1299).
So what exactly can you expect from this exploration? Here's a sneak peek into this year's agenda…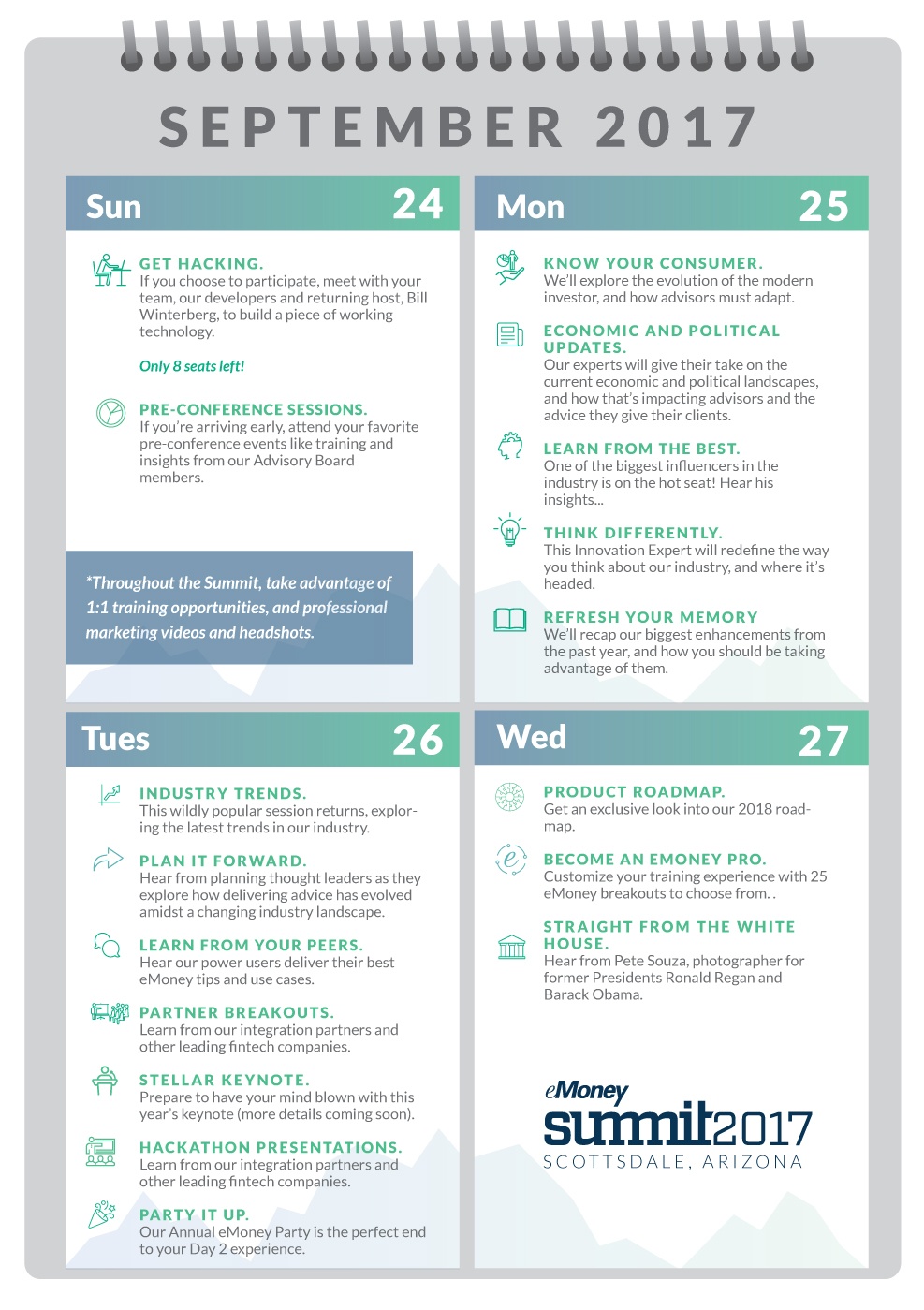 So how do you compete with a robot? You don't. You plan it forward. We'll show you how this September 25 – 27 in Scottsdale, Arizona.