In today's financial services marketplace, it's important that advisors set themselves apart from their competition through effective marketing. We've discussed some marketing methods in the past—social media is a huge asset advisors should be utilizing, for instance—but your marketing efforts will only be effective if you have a thorough understanding of who you're trying to market your services to. [inlinetweet prefix="" tweeter="" suffix=""]To effectively pin down your ideal client, you should embrace the use of buyer personas.[/inlinetweet]
So what exactly are buyer personas? According to the appropriately-named Buyer Persona Institute, buyer personas are defined as "examples of the real buyers who influence or make decisions about the products, services, or solutions you market." In financial services terms, buyer personas would be fully developed profiles of clients that you consider to be ideal for your practice and expertise. By forming these personas based on existing clients that "fit" what you're looking for in terms of new business, you'll be more able to effectively market your services.
Renowned inbound marketing firm HubSpot provides some great examples of buyer personas on their website, but they're not specifically tailored to professionals in the financial services industry. To illustrate how buyer personas can help you, we've  provided a listing of the groups you should be targeting with these profiles. We've also included a download link to our buyer persona template should you need a little more guidance on how to create a persona crafted for a financial services professional.
---
Retirees
When it comes to retirees, most of your work will involve estate management, will updates, and ensuring your clients will live in financial comfort throughout the duration of their retirement. [inlinetweet prefix="" tweeter="" suffix=""]There are a lot of factors to consider when ensuring a happy retirement for your retiree clients.[/inlinetweet] By setting up buyer personas not only will you get a better understanding of how to attract more clients in this stage of life to your practice, but you'll also get a better handle on what your current clients want.
Baby Boomers
Baby Boomers make up a sizeable portion of the all U.S. citizens and face their own unique financial challenges, especially when it comes to their upcoming transition to retirement age as well as the rising costs associated with healthcare in retirement. And with 10,000 Boomers retiring a day, you can count on retirement to be a hot-button topic for your clients who fall under this demographic. Asking your buyer persona candidates about their attitudes towards retirement—how much the plan on giving to charity versus how much they plan on passing down to their heirs, for instance—will help you develop effective strategies for your sales pitch to Boomer prospects.
Millennials
With over $30 trillion in funds due to be managed by millennials in the coming years, this is a demographic you can't ignore. Since only 13% of adults 18-29 have a financial advisor, odds are you probably don't have many—if any—clients that fall into this demographic. So who could you reference to build buyer personas focusing on millennials? The answer could be right under your nose: Your clients' children.
Not only would asking them for some information be a great way to establish a relationship with them, but your clients' kids would also provide you a wealth of information into how millennials think and make financial decisions.
---
We'll be discussing buyer personas—and how to effectively create them—more in the coming weeks on the eMoney blog. Until then, this article (and our buyer persona template) will give you a good foundation of information for you to build on while you're just getting started.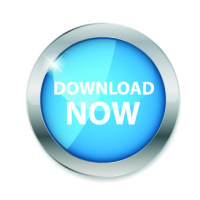 Click Here to Download our Buyer Persona Template!