Share link. Land prospect. Repeat.
Hopefully, by now, you've been following these steps using eMoney Lead Capture to convert your online audience into quality leads.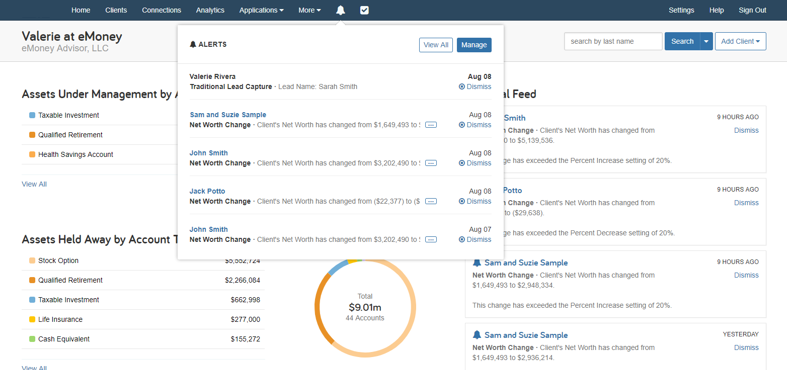 For most of these new contacts, a call or one-off email can typically get them in the door. But what's your plan of action to get the more reluctant prospects to take the next step in your sales pipeline?
Enter email marketing – specifically, the 4-1-1 Method.
This approach is intended to optimize your email marketing efforts by sending certain types of emails in a certain order.
Here's how it works:
Schedule 4 emails for your target audience that are strictly educational in nature. Whether they include professional insights or touch on trending financial topics, these types of emails legitimize you as a thought leader in the financial services space, provide your business with more credibility, and build trust with your audience.
Next, send 1 email promoting a low-commitment offer – subscribe to a newsletter, download a case study, etc. – that will keep your audience engaged with your brand.
Finally, send 1 email that encourages your target audience to opt-in to your services. This email could include a very basic financial plan using the information they provided through Lead Capture or a link to schedule an appointment with you.
Sending emails in this order allows you to engage with your audience and build a relationship focused on their needs versus yours.
And with Advisor Branded Marketing, you have access to over 2,500 pieces of content including articles, eBooks, videos, infographics, that you can send out directly from the eMoney platform to kick your email marketing efforts off.
Looking for more information on how to give your business a boost through email marketing? Join Samantha Russell, Head of Sales & Marketing at Twenty Over Ten, and me for our webinar on May 21 at 3 p.m.