A common question posed to our Customer Service team is how to accurately model advisor fees in eMoney.  There are two primary models for applying fees: Advisor Fees and Account Fees.  Keep reading to learn more as we break down each feature below:
Advisor Fees
Within a client's Advanced Facts, locate the Assumptions dropdown and then select Miscellaneous. From there, select the Fees tab from the menu. Here, you have the option to create an Advisor Fee Schedule based upon assets under management by defining the upper end and fee for each fee range. You may also specify the percentage of advisor fees the client will be able to deduct on their income tax return.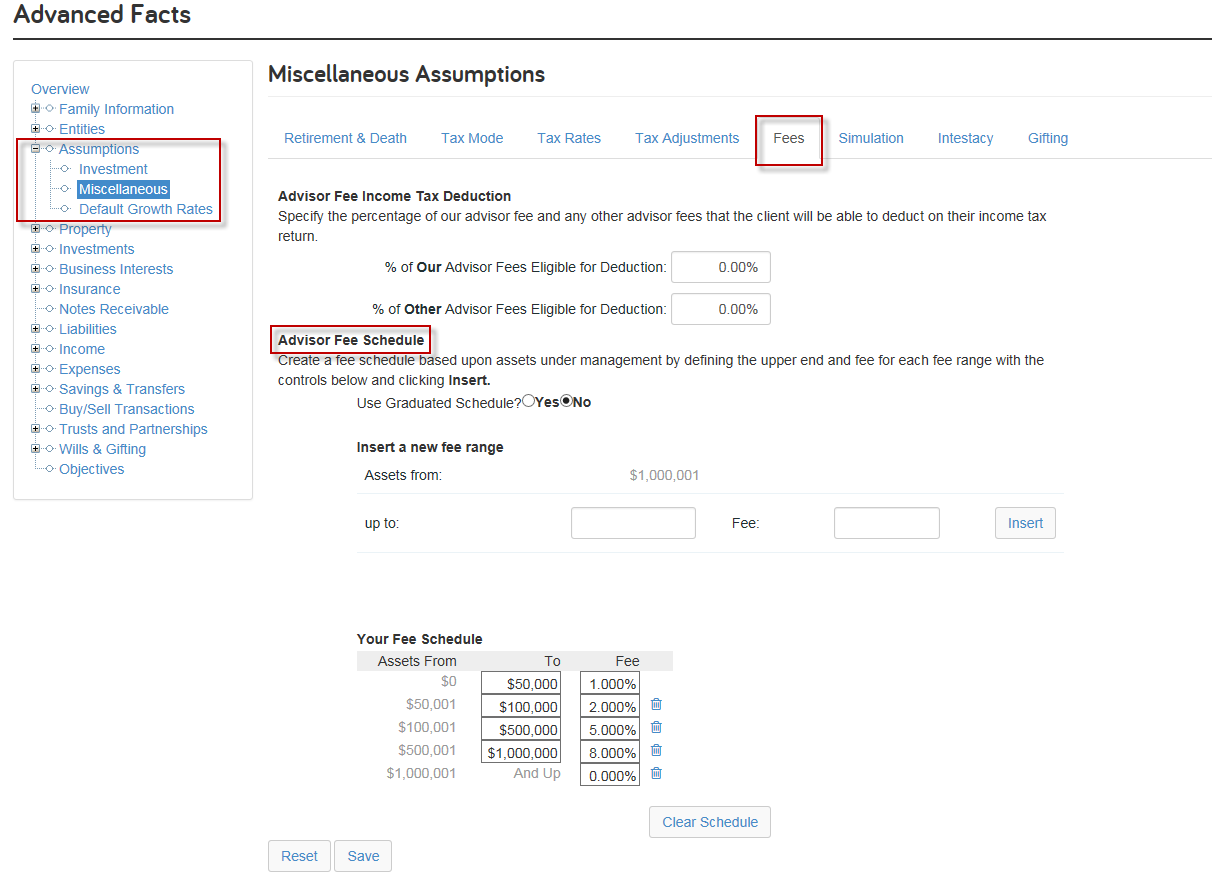 Once the Advisor Fee Schedule has been established, the next (and crucial!) step is to find those accounts under management within Advanced Facts and to set them to use the Advisor Fee Schedule. To do this, click on the desired account and find it's corresponding "Fees" tab. Change the "Advisor Fees" dropdown from "No Fees Applied" to "Use Fee Schedule."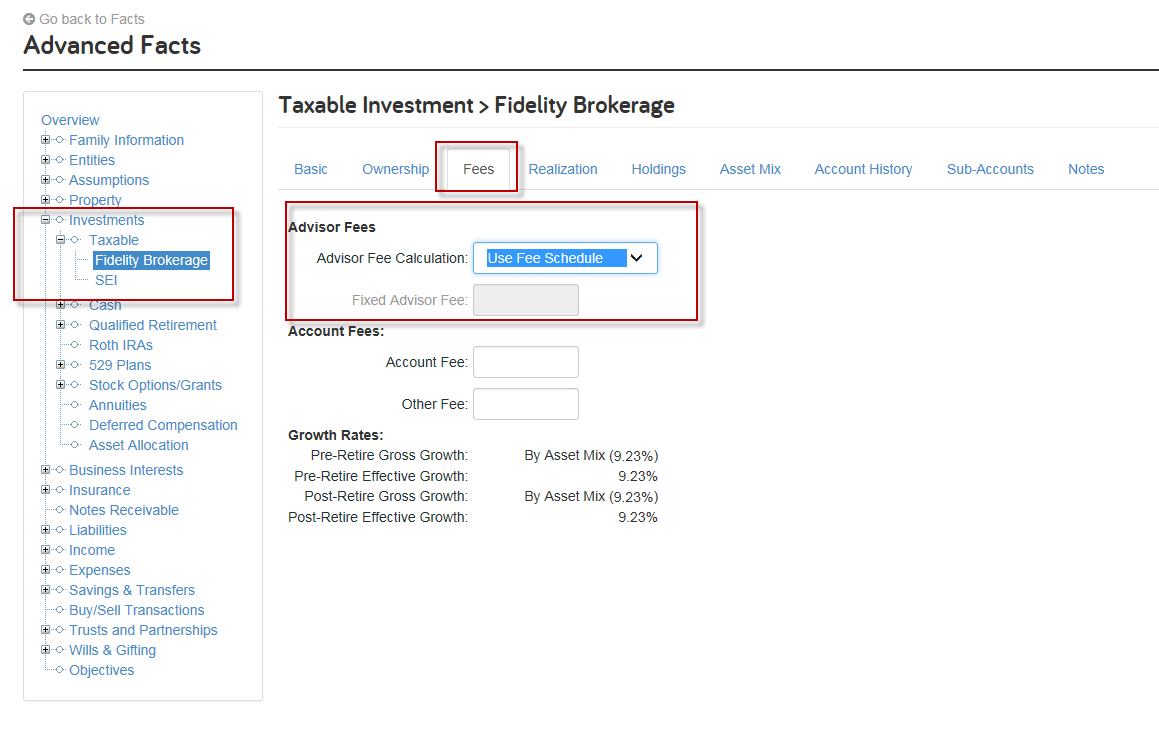 If an Advisor Fee Schedule is not desired, you can simply access the Investment's Fees tab and select "Use Fixed Percentage." This will result in a flat rate being applied to the account.
Advisor Fees are visible in the Cash Flow under Expenses > Total Expense Flows > Additional Expenses.
Account Fees
Another option for modeling fees is via Account Fees. Where Advisor Fees are added as Additional Expenses to the client's Cash Flow, Account Fees are deducted from the annual growth for that account as specified in the Basic tab under Pre- or Post-Retire Gross Growth. This is where we derive the "Effective Rate" for that account.
While Advisor Fees are visible in the Cash Flow, Account Fees will only appear as a line item within the Ledger.