The decision to transition to a new technology platform isn't one you make lightly. If you're considering a free trial of eMoney Advisor, it's important to understand how to get the most out of this experience so you can properly assess the platform and how it can support business growth.
To help you get started, we caught up with one of our newest clients, Jeremy Smith, an Advisory Team member at Seros Financial, and asked for a few best practices when conducting a free trial.
Tip #1: Walk Through Each Component in Detail
"eMoney balances high-level, simplistic planning and complex, more advanced planning features," Smith said. "Taking a detailed walk-through of each component allowed me to really dive deep and understand exactly how I would use eMoney every day."
eMoney offers full-spectrum financial planning, from simple to complex. During the free trial, it's best to try out these features to understand how eMoney can help you deliver financial plans that meet your client's unique needs.
Tip #2: Review eMoney as Both an Advisor and Client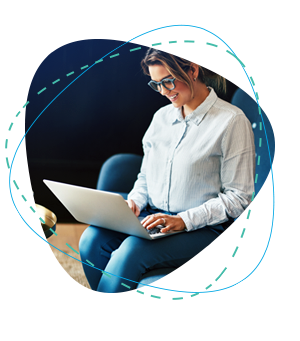 "I entered my own information into the platform so I could experience firsthand what it's like to be a customer," Smith said.
The client you know best is yourself. You can quickly enter your own information into the system to start testing the robust planning features right away. You'll get to experience the same process as your clients, so you'll know not only what they'll experience when onboarding with you, but how you can make the process as simple as possible. Using yourself as a client is a quick and easy way to get the client's perspective.
Tip #3: Approach the Free Trial with Specific Questions and Challenges in Mind
"I would recommend starting the free trial with specific clients in mind," Smith said. "It helps to know first what questions you're trying to answer. For me, being able to answer clients' questions with visual representations of their financial wellbeing was most important."
It's best to test the platform systematically—start the trial with some explicit ideas. If you're experiencing particular pain points or know there are common questions your clients are asking, first see if eMoney can address these. This is a good way to prioritize your most pressing needs in the limited time allotted during the free trial. It's also useful for seeing how exactly eMoney can help you grow your business.
Tip #4: Test Run Onboarding and Presentations with Select Clients to Gather Feedback
"One of my major concerns was that eMoney would be difficult for clients to input their data. But after trying it out with a few clients, they went through the onboarding quickly, and overall the feedback was great," Smith said.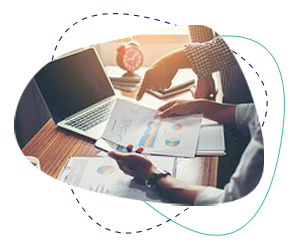 The free-trial period is a great time to test certain aspects of eMoney with your closest clients. It affords a rare opportunity to get feedback directly from clients about their experience with the platform. You can get an idea of what the transition to eMoney will look like, how it'll be received by clients, and how it can improve your relationship with them.
The free-trial period gives you plenty of opportunities to see if eMoney is the right platform for your business. It's a major decision–getting the most out of the free trial is crucial for properly evaluating eMoney's capabilities in relation to your needs. The four tips above will go a long way in helping shape your free-trial experience.
Click here for your own free trial of eMoney.