To be an industry leader it's become crucial to stay on top of user trends. In today's world, that means competing in an increasingly digitized market, which has as studies show, trended heavily towards mobile devices. In fact, many advisors now optimize their client experiences by embracing this mobile movement and offering clients their own mobile experience. Fortunately, eMoney thought ahead and offers a mobile-friendly Client Site to put your busy clients' financial success in the palm of their hands.
So how can you enrich your client's eMoney experience with a mobile setup? It's simple! Each eMoney Client Site comes with a "Mobile Site" module on the lower right-hand side. Simply click the LEARN MORE link, input your client's email, and click Send. This will send a mobile-friendly link to their email which they can open from their mobile device.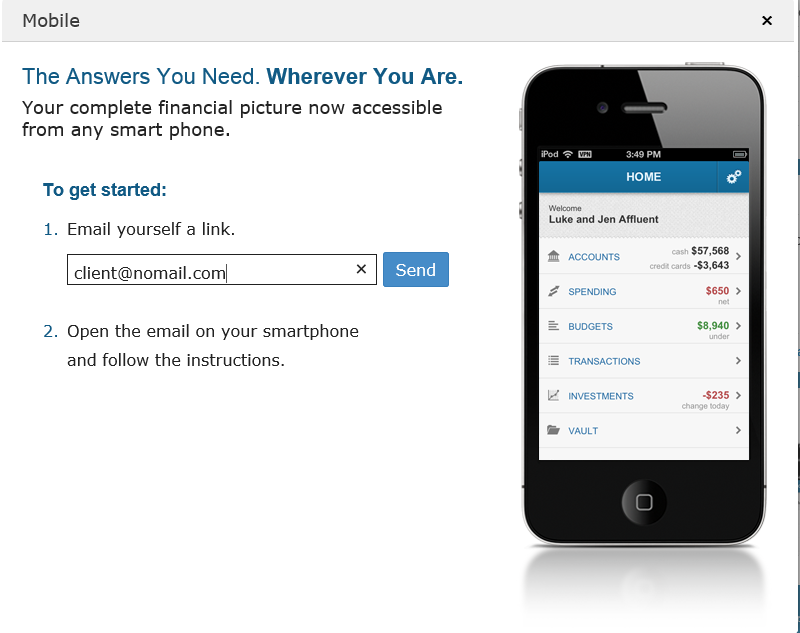 Once the client logs in, they will be prompted to enter an optional 4-digit easy access passcode to make future mobile access more convenient on the go.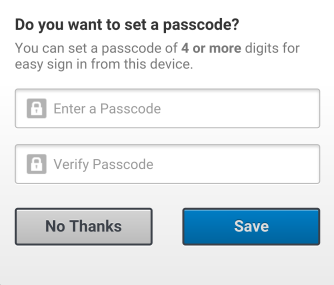 With the mobile site, clients can view their full financial picture in a clean, streamlined design complete with Accounts, Net Worth, Investments, Spending, Budgets, Transactions, and Vault access.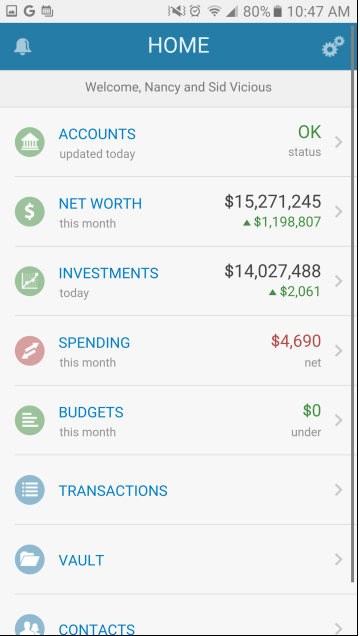 Clients can even snap photos of important documents and upload them to the Vault with the touch of a button! What's more, advisors can brand the client site logo to their firm's logo so that clients can easily tap on their home screen icon for a tailored, fully branded look and feel.
Looking for more? Check out these user guides (all available in the eMoney Knowledge Base) and prepare to wow your clients with your mobile-savvy!